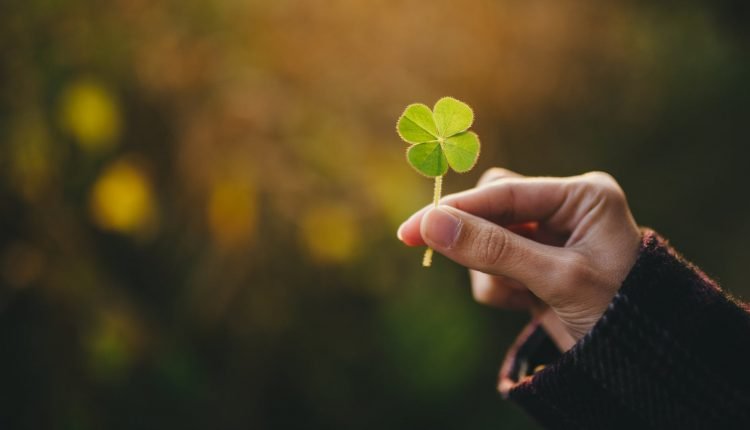 5 Methods for Enterprise Success — No Luck Required
Don't leave it to luck this St. Patrick's Day. Stack the odds in your favor with these ideas to make your business greener and greener.
Franchise your business
Schedule a FREE one-on-one session with one of our franchise consultants today. We help you to set up your franchise organization.
Getting started
March 17, 2021 5 min read
The opinions expressed by the entrepreneur's contributors are their own.
We're all looking for a bit of luck on St. Patrick's Day – more than ever this year. Most of us have been working from home for a full year. Some of us feel burned out and many look forward to better business days. Wherever you fall on the spectrum, now is the perfect time to reflect on the status of your business and how it can be improved without relying on "Irish luck". Success in business is usually not about luck, but these five strategies could turn your business into pots of gold this St. Patrick's Day and beyond.
1. Celebrate success (even the little things!)
Take the time to not only celebrate St. Patrick's Day but also reflect on your personal achievements. Celebrate the present and look to the future with your employees. Take some time to set yourself and set goals and share those goals with others to hold yourself accountable. What is your goal for the next business cycle? Where do you want to be next quarter? How do you imagine your life in a year? Getting together virtually yourself to celebrate a holiday like St. Patrick's Day could be the perfect time to set goals while sharing a virtual Guinness. If you get it right, you may not need the luck of the Irish to achieve your goals this season.
2. Bring your company into the media
It is also a good time to rethink your PR strategy. PR is the perfect way to grow your consumer awareness in a cost-effective and credible way. Don't just write a press release and send it to the media. Instead, carefully create a target list of media that you think you would like to learn about what's going on with you as an entrepreneur and your company. Adjust the pitch of your media, then reach out to each point of sale with your story. At this time of year, people are consuming more media (besides corn beef and cabbage) than ever before. So get your brand out there.
Related: 10 Ways To Get Global PR Exposure
3. Diversify your social media offering
Knowing your audience is a great way to improve or decrease your social media presence. None of the local restaurants are promoting specialty wines until March 17th. Taking the time to research and learn about trends will greatly increase your understanding of social media. Try to get creative with Instagram Stories instead of using individual photos on Instagram. Use photo editing and design apps to add eye-catching fonts, stickers, and fun effects. This will make your content stand out and much more engaging. Be consistent but not repetitive. There's something to be said for consistency on social media, but as a rule of thumb – post three times a week – less is sometimes more. Setting up a strong, consistent, and professional social media feed will undoubtedly take your business to the next level.
Related: Beginner's Guide to Social Media Marketing
4. Don't be afraid of change
The Irish bravely emigrated to countries around the world to find better lives for their families. Change can be very difficult for many of us to accept, especially when it comes to our business activities. Change can sometimes lead to mistakes, but without them we lack progress. We all make mistakes and this can often stop us from progressing. Instead, take a rest and learn from these mistakes and your business strategies fail because of your business strategies. Do not hesitate. This is the time to get ahead of the spring cleaning of your life and business. Think about your strategies and what you did. If there's something that isn't working efficiently, remove it. Now is the best time to get started on the projects you postponed this winter. Push yourself to upgrade those extra hours now rather than later so you don't need extra luck on your side this season.
5. Check in with the staff
This year March hits many of us hard. Appreciate that your team made it through the winter successfully. This is the perfect time to determine employee satisfaction and take action to show them that this information is being taken into account. Talk to your employees about the answers. A little empathy can go a long way. Discuss their concerns and exactly what you are doing to address them. We are all looking for additional validation these days, and actions speak louder than words. Your employees are the be-all and end-all of your company. So you have to show them that you appreciate them.
This St. Patrick's Day heralds a new era. Spring brings a degree of optimism and could be the symbolic fresh start of your organization. Implementing the five strategies above can help you grow your business without relying on the luck of the Irish.
Related: 5 Lessons I Learned From Working With Novak Djokovic