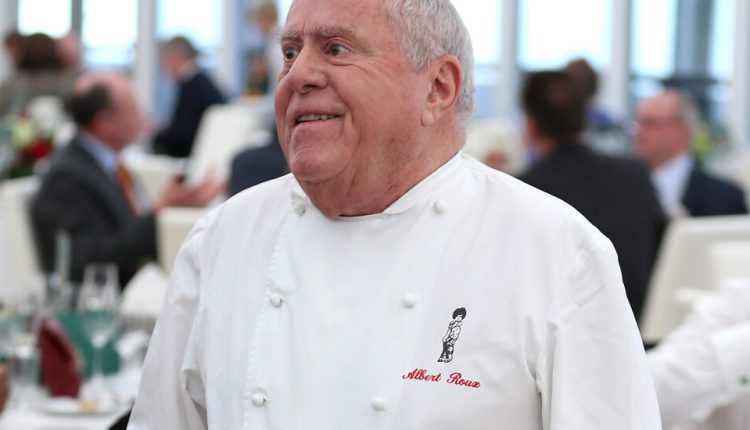 Albert Roux, Chef Who Introduced French Delicacies to London With Le Gavroche, Dies at 85
Mr Roux and his son had recently opened two restaurants in Scotland where Mr Roux enjoyed fishing.
In 1986, Mr. Roux turned his attention west to Santa Barbara, California. There he invested in his first American gastronomic company, Michaels Waterside Inn, which was founded by an American protégé, Michael Hutchings.
The year-round mild climate, plenty of fresh products and seafood appealed to Mr Roux. And he had a lot to say about the American culinary options in California, where the vegetables look "nicer" than French or English vegetables, but "they don't taste that strong".
He told the New York Times in 1986 that America's beef was "unbeatable" and its veal was "fantastic", but that its lamb, while tender, "left a little to be desired". Even so, Mr Roux said Americans are "wary of what they have around them rather than importing it".
Mr. Roux's survivors include his son and his wife Maria Rodrigues; a daughter, Danielle, from his first marriage, which divorced in 2001; four grandchildren; and a great grandson. Mr Roux's second marriage to Cheryl Smith ended in divorce in 2016.
In 1984 Albert and Michel Roux founded the Roux Brothers Scholarship, a prestigious annual competition designed to promote future British star chefs with apprenticeships and coaching.
When asked in an interview in 2016: "What drives you?", Mr. Roux replied: "I want to train people and help them. I'm so happy when I train chefs, as I say, to turn a donkey into a racehorse. I never give up on people. "