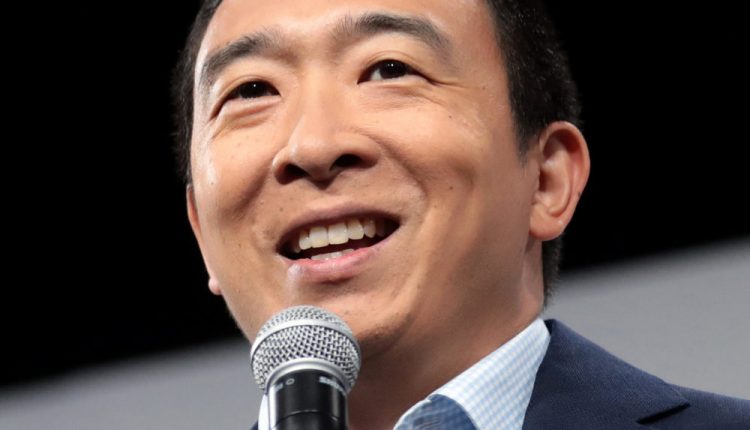 Andrew Yang Holds Early Lead For NYC Mayor In Ballot
Entrepreneur and former Democratic presidential candidate Andrew Yang has not officially announced that he will run for New York mayor, but is already a popular candidate.
Yang has not yet officially declared, but has completed the filing for Wednesday. The Columbia and Brown graduate topped more than a dozen candidates in a public order poll of NYC mayoral candidates. The businessman received 17% of the vote out of 755 likely Democratic voters, putting him one point ahead of Brooklyn President Eric Adams.
Every second candidate, including NYC Comptroller and former Manhattan President Scott Stringer, former de Blasio advisor Maya Wiley, and Citi CEO Ray McGuire, were at least 10 points behind.
Despite prematurely abandoning the president's race, Yang won many progressive ranks in his proposal to give every US citizen over the age of 18 a monthly "freedom dividend" of $ 1,000 to compensate for job losses due to technological innovations Supporter. Yang is also a supporter of Medicare For All, which taxes the rich and the four-day work week.
The progressive Democrat began meeting with city leaders including City Council Speaker Corey Johnson and Rev. Al Sharpton earlier this month, and has appointed former Bloomberg employees Bradley Tusks and Chris Coffey as advisors.
Last month, Yang announced on Twitter that he would be moving to Georgia with his wife Evelyn to blunt for Rev. Raphael Warnock and Jon Ossoff in the Georgia Senate runoff elections.
Yang will serve as the second Asian-American mayor after former New York Comptroller and current Senator Jon Liu.
Next year's race will also include a leaderboard vote. Under the system, voters rank their top five candidates in order of preference instead of just casting a ballot. If none of the candidates receives a majority of the votes, the last-seat candidate will be eliminated and his votes will go to whoever those people voted for as the second choice.
According to Politico, voting rights have been approved or used in 18 cities across the United States, including San Francisco and Minneapolis.