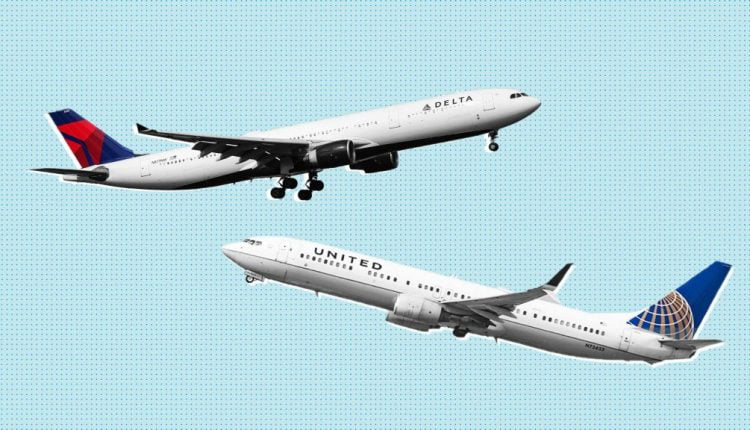 At Delta and United Airways, These 2 Quick Phrases Make a Massive Distinction For 2021
Here is a leadership question courtesy of Delta Air Lines and United Airlines. If you are leading a team in difficult times, is it better to exude optimism or turn to realism?
This is the kind of thing I describe in my free e-book, Flying Business Class: 10 Rules for US Airlines Executives, about what executives can learn from airline observation. (You can download it here.)
Over the past 10 days, we've had the opportunity to observe Ed Bastian, CEO of Delta Air Lines, and Scott Kirby, CEO of United Airlines, who each took a significantly different approach to rhetoric than they predicted the way forward had 2021.
First Bastian in the delta. During his airline's last call for profits, I was impressed how often Bastian and his team used variations of words like "hope", "optimism" and "trust" despite the current challenges.
It wasn't just me who left with that impression; Many analyzes and observers noted the "optimistic tone".
But then, last week, Kirby went the opposite way during United's profit call. Here is an excerpt from his first observations:
"From the beginning of the crisis, our approach has been to keep a clear eye on the challenges and the likely course of the recovery. That has often made us appear more pessimistic and may still be so today. But to be realistic, rather than either optimistic or pessimistic." gave us a clear advantage. "
As Ted Reed characterized United's leadership stance on the airline's website, The Points Guy said, "United says the recovery is coming, but not soon."
Of course, none of this is a monolith. There were parts of Bastian's Delta remarks when he was less confident and there were parts of Kirby's United remarks when he was a little more positive.
""[W]We are very confident in the long run, "Kirby once said, also emphasizing the distinction between realism and pessimism.
Overall, however, there seems to be a real dichotomy. And the value for us is to use it as a starting point to figure out how to lead when the short-term or even medium-term outlook is problematic.
This applies to the entire aviation industry. It's sure to be in trouble. Delta Air Lines lost $ 9 billion in 2021, and Bastian called it "the toughest year in Delta history". United Airlines lost $ 7.1 billion for the year.
And both Bastian at Delta and Kirby at United agree that real, long-term recovery will not materialize until there is widespread vaccine distribution and people just feel confident about living their normal lives.
They seem to have different projections of when exactly we might get to that point, but we will know when we see it.
I am not involved in Delta or United. (I mean literally: I don't invest in the travel industry, partly because I write about it so often.) But I want the industry and the people who work in it to be successful.
Which is the right approach?
Optimism can be self-reinforcing. This means that people who believe in an optimistic outcome may be more capable of it.
However, trust is a leader's most valuable asset. Tell people that things are getting better and you risk losing that confidence if they actually don't get better.
This is not an article where we'll find the definitive answer. If that were the case and I knew which approach is the right one, I might have to stop writing and re-examine the airline's self-imposed investment ban.
But it's a good question to think about as a business leader – maybe one that changes depending on the industry and what you know about the people you lead.
Do people on your team need to hear that you are optimistic about the next phase of the crisis?
Or do they need to hear realism and know that you understand the challenges and that you are right where they are fat or thin?
I suppose we'll find out together – but I think we can at least go so far as to say that whichever path you choose, you do it knowingly and deliberately. Even if you're not sure whether realism or optimism is required, you should at least know what attitude you are projecting.
And maybe you'll also watch Kirby and Bastian work on it over the next few months to get a bit more insight into the best approach.
(Reminder: Flying Business Class: 10 Rules for US Airlines Executives.)
The opinions expressed here by Inc.com columnists are their own, not those of Inc.com.