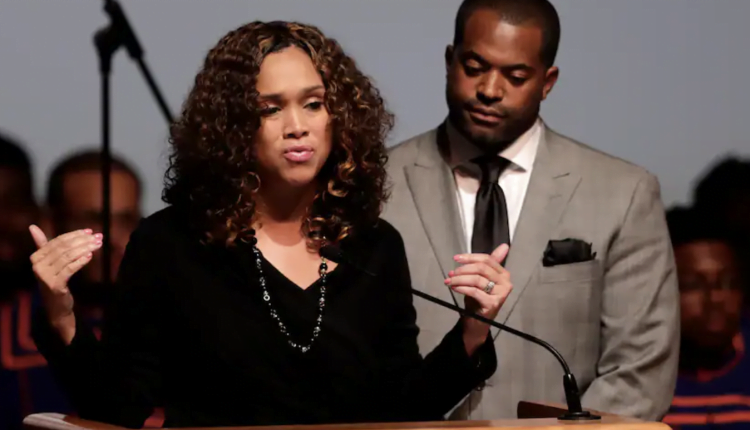 Baltimore's Marilyn and Nick Mosby Are Concerned In A Federal Probe Regarding Their Funds
A federal investigation is ongoing for two of Baltimore's most prominent leaders.
According to the Baltimore Sun, city prosecutor Marilyn Mosby and her husband Nick Mosby, president of the Baltimore City Council, are checked on allegations of campaign funding violations.
You can read the summons here.
Baltimore Sun reporter Justin Fenton posted a tweet about the investigation on Friday.
"A federal grand jury investigation is underway against Baltimore's power couple Nick and Marilyn Mosby. The authorities are issuing subpoenas for financial information as well as city churches," he wrote.
UPDATE: The Mosby's lawyer calls the federal investigation a "political witch hunt in its purest form". They are wrongly attacked for being "progressive change makers". Says they will work together and "fight for the truth to come out" https://t.co/OXWgWsCLh3 https://t.co/VseKRVLQlX
– Justin Fenton (@justin_fenton) March 19, 2021
A. Scott Bolden, the couple's attorney, said the federal investigation was "a political witch hunt in its purest form".
They claimed the prosecutor and city council had not committed any crimes.
"On behalf of Nick and Marilyn Mosby, my clients are progressive change agents, making them unfair targets of unnecessary federal investigation. Even so, I can assure you and the people of Baltimore that they haven't done anything illegal, inappropriate or illegal, "he said. "This is a political witch hunt in its purest form, and both will vigorously and fully defend themselves. In the meantime, I have advised you not to make any further comments on these matters. "
"As with any other baseless charge and investigation brought against them, they intend to cooperate fully with the investigation, to fight for the truth to be revealed, and to continue to fight for the citizens a city that both love and are blessed to serve. "
Related Story: BALTIMORE STATE ATTORNEY FIGHTS THE SCHOOL TO PRISON PIPELINE
It should be noted that Mosbys' attorney is a senior attorney who specializes in litigation and grand jury proceedings related to money laundering, federal and state tax fraud, bank fraud, financial structuring and other employee criminal issues, "according to his Biography of his company website.
A subpoena was served on the Union Baptist Church in Baltimore asking for the amount of money the Mosbys had donated to the Fox Baltimore religious organization reported. The church attorney spoke to the news network about the subpoena.
"I've been spending more months at Starbucks than Mosby's during that period," said attorney Robert Fulton Dashiell, adding that the grand total was less than $ 200.
Fox Baltimore has provided a list of cases where the Mosby's financial operations have been thoroughly investigated. including campaign funding violations to receive gifts, pay taxes, and travel.