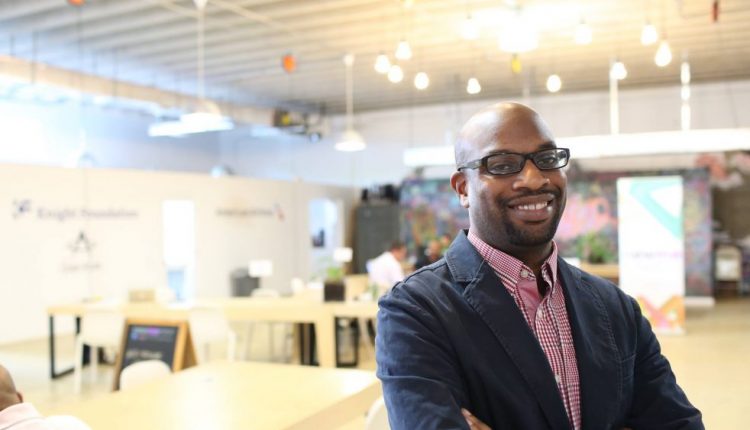 Black Founding father of Kairos Was Fired From His Firm After Elevating $13 Million; Returns As An Advisor
Brian Brackeen, founder and former CEO of Kairos, was fired from his company's board of directors in 2018.
The successful entrepreneur raised $ 13 million for Kairos and gained national recognition for his groundbreaking facial recognition technology. But Brackeen's refusal to sell his company's technology to law enforcement agencies could have sparked allegations against him that eventually drove him out of the company. A year later, the legal battle between Brackeen and the Kairos board ended in Brackeen's favor.
Brackeen is now returning to Cairos as chairman of the scientific advisory board. All parties involved in the 2018 debacle have left. The new Kairos leadership team has decided to bring Brackeen back into the company to continue its mission and goals for Cairo.
"We're thrilled to have Brian back at the company. Now, more than ever, the world needs to be more responsive to fairness and inclusivity in AI, and with Brian on board, Kairos continues its mission to bring unbiased facial recognition software to the world," said E. Jay Saunders, chairman of Kairos, in a statement. "We look forward to his insights and to working with Brian to grow the company worldwide."
Making Kairos a success
Brackeen is the brain behind Cairo. He worked as Senior Project Manager for Apple Inc. and Senior Managing Consultant for IBM before launching his masterpiece.
Kairos is a human analytics company that uses facial recognition to help companies better interact with their stakeholders. It combines social science and technology and enables companies to get real-time data that influences consumer decision-making.
In 2016 Brackeen received the "Innovator of the Year" award at BLACK COMPANY Tech Summit. During the event, he spoke about the team's remarkable achievements.
"In the last 12 months we have processed 250 million faces. We have increased sales by 200% compared to the previous year and reduced marketing expenses for this period. The last quarter was also our best quarter ever. Last month was our best month ever. We just keep trending up and up. Kairos is Greek for the best moment. We really believe it is. "
Almost three years after his departure, Brackeen is returning to Kairos to bring in his expertise in the area of ​​algorithmic bias. As chairman of the Scientific Advisory Board, he will continue his work to address and eliminate racial prejudice against the technology.
"In my first action in this role, I directed the company to focus on a new API – the 'Bias API', which companies around the world can use to identify and fix bias in their algorithms." Says Brackeen. "We intend to do business with the big companies like AWS, Google Cloud and others to make our service available to our customers in their clouds. Kairos will cement its place as the leader in this area at just the right time. We have learned so much in the last nearly 10 years that it is time to use that knowledge beyond Kairos' walls forever. "
Bracken's struggle for his company
Brackeen's disputes with his board of directors raised questions about white investors and their treatment of black founders.
Brackeen encountered a number of issues on the part of the board and investors after refusing to sell his technology to law enforcement agencies.
The Cairo board of directors accused Brackeen of using company funds for unauthorized travel, meals and expenses. Brackeen denied the allegations and filed a counterclaim. In a letter to his investors, he said the board had filed an exaggerated lawsuit against him to justify the termination. He also believed they were using it as a lever against him, forcing him to work for free.
Brackeen filed a lawsuit against the Kairos Board. It is alleged that an investor pressured Brackeen to reconsider selling the company's technology to law enforcement agencies. It turns out that there was a "fundamental clash". This promoted the mission of the board and investors to "drive bracke from Cairos".
In 2019, Brackeen and the Kairos board reached an agreement in court. The company and Brackeen agreed on a separation. They also agreed that Brackeen would continue to be recognized as the founder and remain a shareholder.
"Founders of color and women are too little invested," he said. "We are either not well represented or we have no VCs (venture capitalists) on our side. For those who can overcome this great hurdle, they will then be pushed from the other side. "
There is still a long way to go to achieve funding parity and remove racial prejudice from decisions. But Brackeen uses his voice and his capital to create a level playing field.