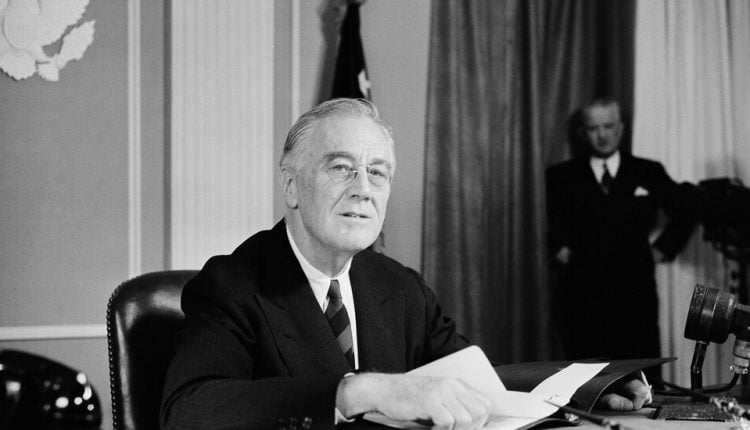 Blue vs. Purple Financial Information
Would you like to receive The Morning by email? Here is the registration.
Good Morning. Why has the US economy done so much better under Democratic presidents than it did under Republicans?
Has the economy done better under Democratic or Republican presidents over the past century? The reasonable answer seems to be: It was probably similar.
After all, the presidents have limited control over the economy. They don't have much of an impact on the millions of decisions consumers and executives make every day that affect economic growth, jobs, incomes, and stock prices. Over the course of a century, it seems logical that the Democratic and Republican economies would have performed similarly.
But it doesn't.
The economy did far better under Democrats. As a scientific paper puts it, the gap is "astonishingly large". Here are the headings:
And here is a ranking of presidents based on average annual GDP growth:
The gap is not only for GDP and jobs, but also for income, productivity and stock prices. The loophole also exists if you assume that a president's policy affects the economy with a lag and that his economic clock does not start until months after he takes office. Virtually every reasonable look at the data reveals a great democratic advantage.
My colleague Yaryna Serkez and I have just published a piece that documents the pattern and the possible reasons. Some options are easy to refuse. It is not about controlling Congress, nor about Democrats running large budget deficits. (Republican presidents have seen major deficits over the past few decades.)
Coincidence certainly does play a role – but it is very unlikely that the entire gap will be taken into account due to its size, width, and duration. Yarynas and my piece examine some of the most plausible explanations:
Republican presidents have been slow to respond to recessions and other crises – Donald Trump and both George Bushes are examples. (Herbert Hoover was, too, and the partisan gap would be even bigger if the data went back far enough to include him.)
The recent Democratic presidents have been more pragmatic and ready to listen to the evidence of when the economy would benefit from a deficit reduction and when it needs government support for education, infrastructure, scientific research, and more.
Republican presidents have largely pursued economic policies for the past 40 years – tax cuts that are heavily targeted at the wealthy – and there is little evidence that they do much for economic growth.
Our piece has more details and charts, as well as comments from conservative and liberal economists. You can find it all here.
THE LATEST NEWS
The virus
A winter storm moves north after throwing at least 8 inches of snow on New York City. (It was fun for the giant pandas at the National Zoo.)

Firsthand reports accuse Derek Chauvin, the Minneapolis police officer who kneeled by George Floyd's neck last year, of using similar tactics on other inmates.

In a video of the Capitol uprising, representative Alexandria Ocasio-Cortez said she was a survivor of sexual assault. "When we go through trauma, trauma connects together," she said.

Actor Evan Rachel Wood accused rock star Marilyn Manson of abuse. Several other women have made similar allegations against Manson.

Five women accused Mickey Callaway, a former Mets manager, of unwanted sexual advances, The Athletic reports.

Singer Tony Bennett learned he had Alzheimer's in 2016, his wife said.
Tomorrow reads
A morning reading: "How do I tell my children that they could possibly have 300 siblings?" The case of a Dutch serial sperm donor.
From the opinion: GM's decision to stop manufacturing gas-powered vehicles by 2035 will put pressure on other automakers and force oil companies to diversify their businesses, writes law professor Jody Freeman.
Lived life: Jamie Tarses had an eye for TV hits ("Friends", "Mad About You"). At 32, she became president of entertainment for ABC, the first woman to become a network's top programmer. Tarses died at the age of 56.
Dustin Diamond played Screech Powers, a good-natured, geeky outsider, on the NBC high school sitcom "Saved by the Bell" from 1989 to 1992. Diamond died at the age of 44.
Hal Holbrook started an acting career in television and film, but gained his greatest acclaim on the stage when he played Mark Twain on a one-man show for decades. Holbrook died at the age of 95.
ART AND IDEAS
The big business with music rights
What do Bob Dylan, Stevie Nicks, Shakira, the DJ Calvin Harris and RZA from the Wu Tang Clan have in common? They all recently sold all or part of the rights to their music catalog for high payouts. These music release deals have "never been more active than the past few months," as Lucas Shaw and Thomas Seal write in Bloomberg Businessweek.
Why do artists choose to pay out? For one, the pandemic has prevented them from going on tour, which is a significant part of their income. But the musicians also use a bull market.
This is largely due to the popularity of streaming services like Spotify and predictions that music revenue will keep growing, told us Ben Sisario, who covers the music industry for The Times. More and more buyers are pouring into the market, driving up prices. A decade ago, a publisher's catalog was typically selling for around ten times its annual earnings. In recent years, the multiple has grown to 14 to 22 depending on the songs included.
Publishing rights to popular songs are tempting because they can provide a steady flow of income. In Dylan's case, Universal Music is now paid every time their songs are sold, streamed, covered by a different musician, or used in ads and films.
For more, we recommend this episode of "Popcast" with Ben, which explains the fascinating story of song licensing and royalties.
PLAY, WATCH, EAT
What to cook
The pangrams from yesterday's Spelling Bee were alloying, annoying and lollygagging. Today's puzzle is up – or you can play online.
Here's today's mini crossword and a clue: B in chemistry (five letters).
Thank you for spending part of your morning with The Times. Until tomorrow. – David
PS Groundhog Day, the annual Punxsutawney tradition, will practically happen today due to the pandemic. This 1910 The Times story explained why you shouldn't trust the rodent: "He's been back on us for three years."
You can find today's print homepage here.
Today's episode of "The Daily" is about Biden's climate agenda. In the latest "Popcast", the first real pop phenomenon of 2021.
Claire Moses, Melina Delkic, Ian Prasad Philbrick, Yaryna Serkez, Tom Wright-Piersanti and Sanam Yar contributed to The Morning. You can reach the team at [email protected]
Sign up here to receive this newsletter in your inbox.