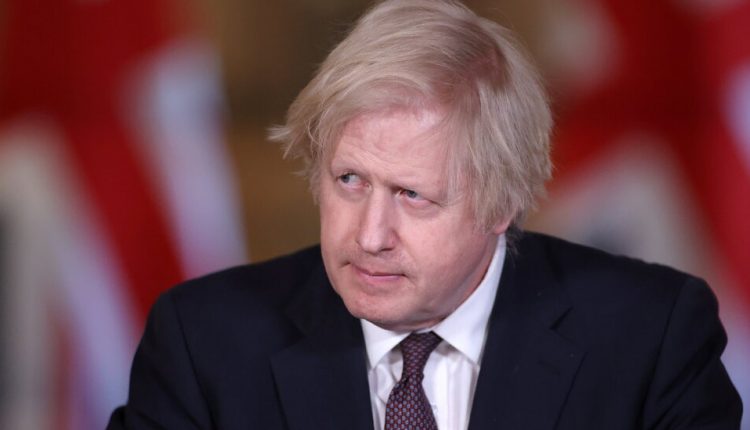 Boris Johnson refuses to be drawn into the royal drama.
UK Prime Minister Boris Johnson on Monday refused to discuss the royal family's drama, praising Queen Elizabeth's contribution and declining to comment on the harmful claims made by her grandson Prince Harry and his wife Meghan.
"I have always had the greatest admiration for the Queen and the unified role she plays in our country and throughout the Commonwealth," Johnson said at a press conference in London.
"As for all other royal family matters, I have not made comments on royal family affairs in a long time and I do not intend to deviate from them today," added Johnson.
Under pressure to say if he believed the royal family, apart from the queen, was racist, Mr Johnson was stonewalled again and said, "When it comes to royal family matters, this is the right thing to do nothing to say for the prime ministers. and nothing is what I want to say today on this particular matter. "
The previous Monday, Minister for Children Vicky Ford also refused to comment on the content of the interview, but added in an interview with LBC Radio: "There is no room for racism in our society."
But at least one member of Mr. Johnson's Conservative government spoke out against Meghan and Harry. "Harry is blowing up his family," wrote Zac Goldsmith, a medium-sized minister for the environment and foreign affairs, on Twitter. "What Meghan wants, Meghan gets."
The questions raised are sensitive to Mr Johnson, who has occasionally used racist language during his journalist career, and the claims made in the interview have been reflected in British politics.
On Monday, Keir Starmer, leader of the opposition Labor Party, said the allegations that emerged in the interview "must be taken very, very seriously" because they are "racial and mental health allegations."
"For too many years we've been too dismissive and ready to put these issues aside," he added.
Nadia Whittome, a Labor Party legislator, criticized the monarchy more directly. "When Meghan Markle was accused of bullying, Buckingham Palace immediately announced an investigation," she wrote on Twitter. "Now that Meghan has posted comments on her child's skin color, are you going to investigate racism in the palace? I will not hold my breath. "