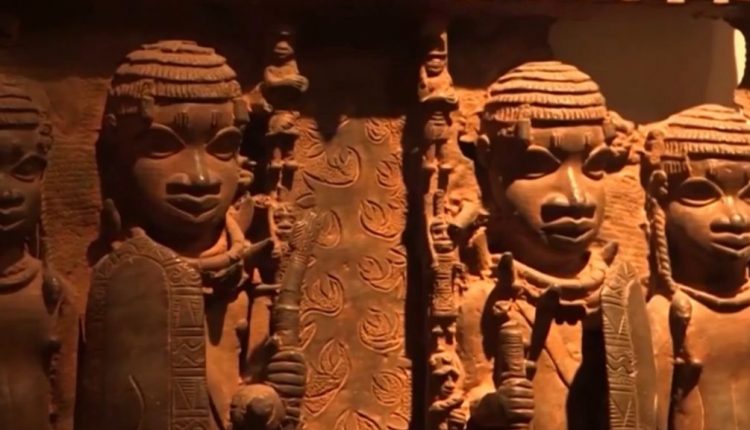 British College Returns Stolen Benin Sculpture to Nigeria, because it Ought to
The University of Aberdeen in Scotland announced plans to return a stolen African sculpture to its rightful home in Nigeria.
The bronze statue in question shows an Oba or ruler of the Kingdom of Benin. It was stolen during the British colonial rule over Nigeria in 1897, reports Al Jazeera. However, neighboring Benin was an independent state by the time British soldiers raided the country and stole a number of artifacts that they sold to Western and European museums and collectors.
The University of Aberdeen bought the stolen sculpture in question back in 1957. But now, over 60 years later, the British university believes how "extremely immoral" it is to keep the stolen relic on display. "It would not have been right to keep an item of so great cultural importance that was acquired in such dire circumstances," said the university's vice chancellor George Boyne.
The university called it "one of the most notorious examples of the looting of cultural treasures in connection with the European colonial expansion of the 19th century". Neil Curtis, director of museums and special collections at the University of Aberdeen, admitted that the bronze was "blatantly looted" by British soldiers 124 years ago. "It became clear that we had to do something," said Curtis. The university has taken steps to reach out to the Nigerian authorities and return them to the rightful owners.
Lai Mohammed, Nigeria's Minister for Information and Culture, said the university was a "step in the right direction". He went on to encourage other owners of stolen Nigerian antiquities to "imitate" this. Professor Abba Isa Tijani, Director General of the National Commission on Museums and Monuments in Nigeria, shared the country's excitement at exhibiting the statue in Nigeria for the first time in over a century. "It's part of our identity, part of our heritage … that has been taken from us for many years," said Tijani.
With so much stolen African art on display in museums across America and Britain, scholars wonder if other prominent institutions will follow suit.