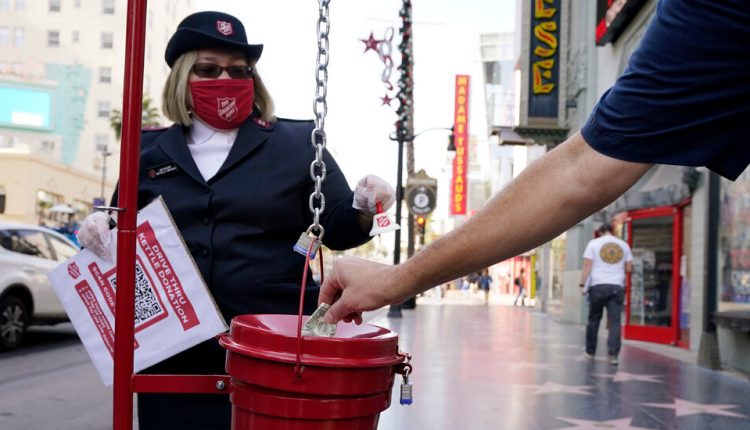 Dealing with 'a tsunami of human want,' charities adapt vacation giving to the pandemic.
Speak to nonprofit staff these days and they will tell you they have never seen a year like 2020. Millions of Americans are unemployed or newly living in poverty and many others are socially isolated, which is driving demand for services more than ever. Kenneth Hodder, the Salvation Army national commander, described the present moment as a "tsunami of human distress".
Yet many charities have disrupted their normal operations, creating a mismatch between that need and the ability to fill it. People who have given money in previous years may not have the financial means this year. Organizations that offer direct personal services, such as food banks and homeless shelters, also rely on volunteers despite public concerns about the virus.
This is the time of year when people traditionally donate or volunteer their time to toy rides, food banks, and other preferred charities. And for many charities, the money raised in November and December is most of their budget for the next year.
In many cases, organizations continue to seek to meet people's needs. Others have put their work online.
The Salvation Army has placed Google Pay, Apple Pay and QR codes on red kettles across the country to enable contactless payments. Some Coat drives are now passable or virtual.