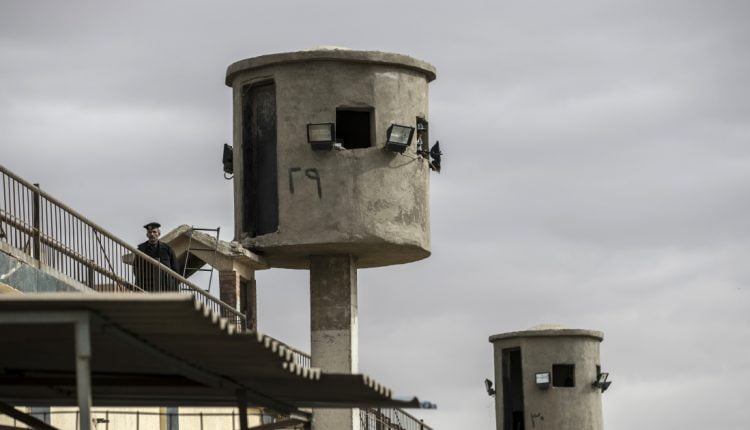 Egypt incarcerating prisoners in inhumane circumstances: Amnesty | Arab Spring: 10 years on Information
According to the Rights Group, thousands are being held in overcrowded prisons with miserable conditions for years. given unhealthy food.
Amnesty International condemned the conditions of detention in Egypt on Monday, ten years after the start of the Arab Spring revolution.
According to a report released by the Human Rights Watchdog, thousands continue to be held in overcrowded prisons for months or years in often inhumane conditions.
Prisoners are kept in dark, poorly ventilated cells with little or no fresh air, unsanitary conditions with little access to water and toilets, and are given unhealthy foods, it said.
Inadequate health care causes prisoners to suffer unnecessarily and, in some cases, may have resulted in death, Amnesty said.
Contact with relatives is severely restricted or completely denied, and there is no single strategy to fight coronavirus in prisons, the report said.
"Prison officials disregard the lives and well-being of prisoners housed in the country's overcrowded prisons and largely ignore their health needs," Amnesty's director Philip Luther for the Middle East and North Africa said in a statement.
"It is regrettable that the Egyptian authorities are trying to intimidate and torture human rights defenders, politicians, activists and other real or perceived opponents by denying them health care. If refusal is causing severe pain or suffering and is a deliberate act for punishment, it is torture. "
Amnesty documented the detention experiences of 67 people, 10 of whom died in custody and two shortly after their release in 2019 or 2020.
The research was mainly conducted between February 2020 and November 2020 and focused on 16 prisons.
"There is evidence that prison authorities, citing instructions from the National Security Agency (NSA) in some cases, are taking action against certain prisoners to punish them for perceived opposition or criticism of the government," Luther said.
The reprisals included being held in prolonged, indefinite solitary confinement under abusive conditions for more than 20 hours a day.
The UN estimates that 114,000 people are currently held in Egyptian prisons.
The report said security officials continue to deny Zyad el-Elaimy, a former MP and a leading figure in the January 25, 2011 protests, essential medical care for his health problems.
Al Jazeera journalist Mahmoud Hussein is one of those who remain in prison in Egypt. Hussein was arrested in December 2016 and spent more than four years in prison under arbitrary detention by Egyptian authorities. No formal charges have been reported and he has not received a trial.
Amnesty said it reported its results to the Egyptian authorities in December 2020 but received no response.
The Egyptian government has rejected reports of poor detention conditions and allegations of torture. The state news website Al-Ahram has referred to so-called "negative rumors".
Last week the Interior Ministry released a video from the infamous Torah prison in Cairo, treating inmates or reading, painting and baking according to the latest medical standards.