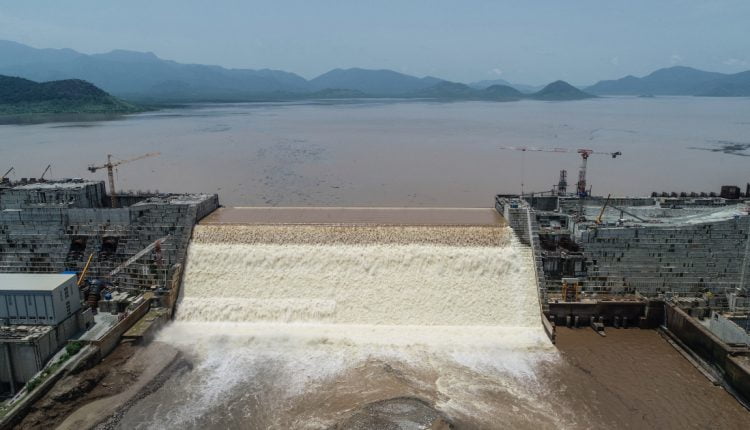 Egypt summons Ethiopia diplomat over Nile dam remarks | Water Information
Cairo condemns a so-called "attack on the Egyptian state" and accuses Addis Ababa of using an "aggressive tone".
The Egyptian Foreign Ministry has said it has summoned Ethiopia's top diplomats in Cairo to a controversial dam on the Nile because of comments from an Addis Ababa official.
The Egyptian ministry "asked the Ethiopian Chargé d'affaires in Cairo to explain the comments made by the Ethiopian Foreign Ministry spokesman on internal Egyptian affairs," it said on Wednesday.
The statement did not cite specific comments, but followed a statement by the Ethiopian official on the Grand Ethiopian Renaissance Dam (GERD), Africa's largest hydropower project, which is raising fears about vital water supplies in Egypt and Sudan.
"They know GERD will not harm them, it is a diversion from internal problems," said Dina Mufti, spokeswoman for the Ethiopian ministry and former ambassador to Egypt, on Tuesday.
Mufti claimed that without this "diversion", Egypt and Sudan "would have to deal with many local problems waiting to explode, especially up there [in Egypt]".
In a new statement on Thursday, the Egyptian ministry condemned a so-called "attack on the Egyptian state" and accused Addis Ababa of using an "aggressive tone … to hide Ethiopia's multiple failures at home and abroad".
"It would have been better if the spokesman had been aware of the worsening situation in his country, which has resulted in multiple conflicts and humanitarian crises in which hundreds have been killed and tens of thousands of innocent civilians have been displaced," it said.
Ethiopian Prime Minister Abiy Ahmed on November 4th ordered the military to face the ruling party in the dissident northern region of Tigray, where fighting is feared to have killed thousands.
Egypt, Ethiopia and Sudan have been in talks since 2011, but have not reached an agreement on filling the dam. Negotiations have stalled since August.
The Nile, the longest river in the world at 6,000 km, is a lifeline that supplies 10 countries with water and electricity.
Ethiopia views the dam as essential to its growing electricity needs and insists that it will not interfere with water flow downstream.
The dam is at the center of Ethiopia's drive to become Africa's largest energy exporter.
The structure is located about 15 km from the Ethiopian border with Sudan on the Blue Nile – a tributary of the Nile that provides about 90 percent of their fresh water to the 100 million people in Egypt.
Egypt rejects unilateral steps by Ethiopia and, together with Sudan, calls for a legally binding political solution to the dispute.