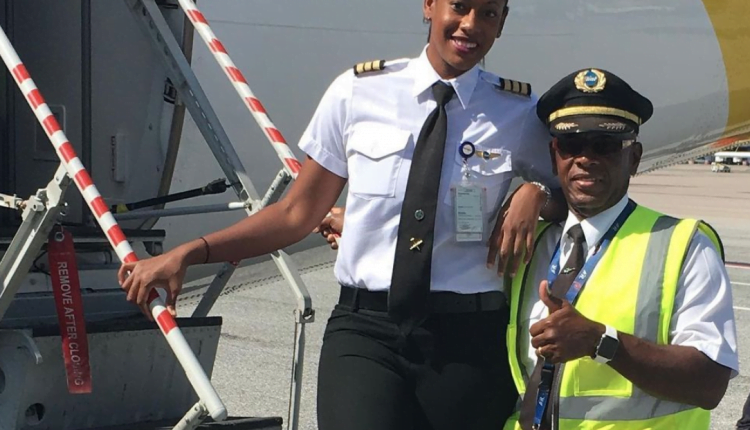 Father-Daughter Pilot Duo Rejoice Father's Retirement After 44 Years Of Service
0
Image via @ fipilot / Instagram
According to the Bureau of Labor Statistics, black Americans only make up less than 3% of US commercial pilots across the country. A father-daughter breaks barriers in the field and celebrates a long career in aviation.
Fiona Austin-McDonald and her father, Wade Austin-McDonald, have been associated with their love of travel and flying since childhood. As a full-time pilot, the Guyana native credits her father for inspiring her career path as a woman in the cockpit. Her father's visit to work led her to work as a flight attendant to gain industry experience.
"It feels really good to be following in his footsteps, but you have to go your own way with this job. It's a very dynamic career and all of the work is yours. Nobody else can fly for you, do your check runs or do your tasks. His story can also be completely different from mine as a woman in aviation ", Fiona said in an interview with" Because of them we can "
"It was epic for me – I was excited [too] and a bit emotional, but masked it very well as we had work to do. But I can't get rid of the memory of being really proud of how far we've come as blacks. I was proud of him, proud of myself as a woman, and proud of us as a family. "
Fiona went to her Instagram page to share memories and a touching tribute to her father on this birthday. She remembered her time in the sky to celebrate his retirement after over 40 years of flight. It was an honor to fly with you, "she wrote.
"You've taught us how to work hard for what we want and have passed so much knowledge to many Caribbean men and women who have become great pilots because of coaches like you."