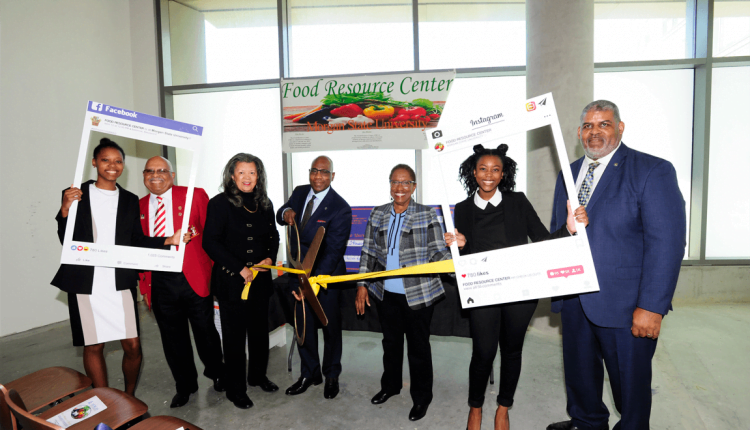 Ford Is Acceting Proposals For Its Third HBC-You Mobility Challlenge
The Ford Motor Company Fund has announced its third annual HBC-You Mobility Challenge, a competition for students at Historically Black Colleges and Universities (HBCU).
Ford invites HBCU student alumni, faculties, and staff to submit innovative and new smart mobility proposals to earn up to $ 25,000 in scholarships and get their ideas off the ground.
All proposals must address the topic: Improving Lives: Changing the way we move through smart mobility. Last year's winners include Morgan State University, which received $ 25,000 for its proposal to support the school's food resource center by teaching students through its year-round Fresh (Food Resources & Enhanced Shuttle for Healthy Living) program connects with resources and nutritional advice.
Talladega College received $ 10,000 last year for its partnership with the Alabama Institute for the Deaf and Blind to develop improved sidewalks with clipped domes so people with disabilities know when they have reached the end of the sidewalk.
The challenge was launched in 2019 to empower the HBCU community to work together and develop sustainable solutions that address the needs and improve the lives of individuals in their communities. Since the challenge began, Ford has provided more than $ 60,000 in grants to HBCU schools
"Ford recognizes the legacy of success and the tremendous role HBCUs play in educating our future generation. Today HBCUs train our future engineers, doctors, teachers, and community leaders. Ford is committed to supporting and being a part of this effort. Ford Fund's approach to supporting HBCUs is tripartite and focuses on success, science and Sustainability, "said Ford on the challenge homepage.
The first place winner will receive a one-time grant of up to $ 25,000 and the runner-up will receive up to $ 10,000 for their school to implement the proposal. The closing date for entries is March 31, 2021. The winners will be announced in May.
Interested parties can submit a proposal here.