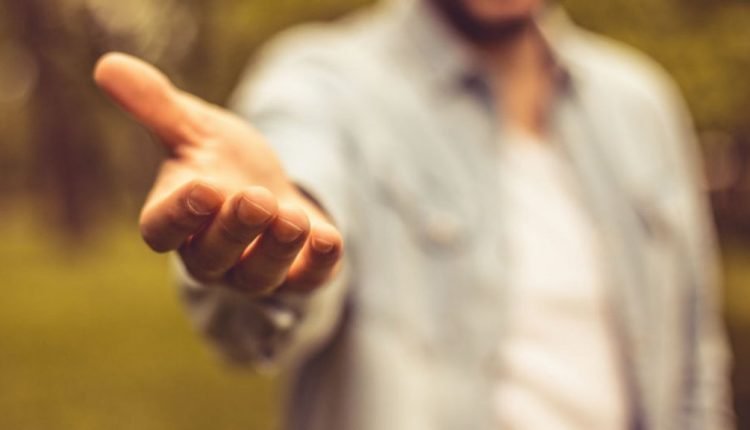 How Sympathy Manufacturers Grew to become The Main Participant in The Business
Working in an industry that is taboo for many people is quite a challenge. I know this because I recently started Remembering.Live, a virtual memorial service provider, after my mother passed away in March last year and there were restrictions on collecting. While the pandemic highlighted the need for the industry to adapt and adapt quickly at the end of life, Sympathy Brands, a Florida-based company, was already using proprietary technologies to bridge the consumer-industry gap and business practices for funeral homes and modernize cemeteries.
Sympathy Brands is the parent company of Shiva.com, eCondolence.com and the newly launched addition to its family of brands: Cemetery.com. To learn more about tackling the challenge of working in the grief industry, I sat down with Michael Schimmel, CEO of Sympathy Brands, to discuss the three steps Sympathy Brands has taken to become the leading player in its industry become.
Start with a mission: to support people and families
Similar to my experience when Schimmel's grandmother died, he could not find an integrated resource that would enable his family to learn about and plan for death in the Jewish faith. With his family across the country, Schimmel saw a need and founded Sympathy Brands, which Shiva.com launched, the complete tool for Jewish burials and funerals. With eCondolence, which includes education, information and services for all faiths, religions and cultural customs, Sympathy Brands has remained true to its mission: to support families and supporters in dealing with all questions about the end of life. As a business-oriented company, Sympathy Brands uses technology to connect services and solutions between families, their supporters and end-of-life service providers. The company works with funeral directors, cemeteries, and other distribution partners to provide comprehensive and seamless solutions to benefit customers in their distress while modernizing business efficiencies to improve customer service, finding new business opportunities, and more.
Use technology and real words to build unforgettable brands
Sympathy Brands has developed proprietary technology specifically for the end-of-life industry that enables people to address a difficult topic and optimize the customer journey that includes education, research, online planning, arrangements, funerals, memorials and gift giving includes. As part of its global strategy, the company has acquired more than 400 domains and other web properties that fall within the brand family, its corporate mission, and offer healthy growth opportunities. According to Schimmel, Sympathy Brands, with its diverse products and industry roots, is appropriately positioned to meet acute industry requirements while at the same time building a dominant and prominent brand.
Maintain a philosophy of growth
Sympathy Brands' strategy was to use technology to create and deliver relevant and efficient end-of-life services and products that are less challenging for an emotional time. As a result, the company recently launched Cemetery.com, which launched in late 2020 and completes a year of rapid product development and growth. Accelerated software developments included Viewneral, a proprietary platform where people can virtually plan, arrange, and attend funerals, monuments, guards, shivas, revelations, and dedications, among other things. Industry quickly adopted this technology to serve families. Schimmel added that this virtual technology is now embedded as a cornerstone for the industry to use for pre-planning, demand and memorial services.
The model and mission work as Sympathy Brands grew more than 300 percent in 2020. With Cemetery.com, the company predicts 700 to 800 percent growth in 2021.
As Schimmel mentions, almost every major milestone in life, from wedding and baby names to graduation and birthday parties, can be researched and planned online. Sympathy Brands added planning and preparation for the end of life to the list. As a result, Sympathy Brands is positioned as the premier platform that will help one of the oldest industries in history modernize and keep up with the changing needs of tech-savvy consumers. By strictly adhering to its core mission, developing relevant products and brands and the ability to maintain a growth philosophy through massive adjustments and adaptability, Sympathy Brands changes the inevitable: How we deal with issues of the end of life.
The opinions expressed here by Inc.com columnists are their own, not those of Inc.com.