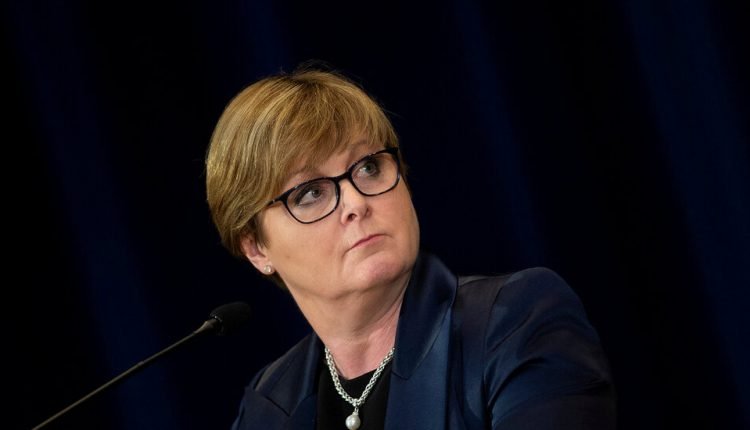 Linda Reynolds, Australian Minister, Settles 'Mendacity Cow' Defamation Case
MELBOURNE, Australia – The Australian Defense Secretary on Friday settled a defamation complaint and agreed to pay damages to a former aide, whom she referred to as a "lying cow," after the woman reported she was raped in the House of Parliament.
Secretary Linda Reynolds withdrew the privately made comment after attorneys for former aide-lawyer Brittany Higgins sent a letter to Ms. Reynolds last week demanding a public apology for the "humiliating and degrading" comment. In the letter, the comment was described as "defamatory of our client's good character and flawless reputation," according to local news reports.
Last week, Ms. Reynolds formally apologized and said she had never questioned Ms. Higgins' account. In a brief public statement on Friday, the minister withdrew the comment she "never intended" to make public.
"I didn't mean it in the sense that it was understood," said Ms. Reynolds.
It was not immediately apparent that Mrs. Reynolds was willing to pay damages. In a text message, the minister's office refused to disclose the amount. Ms. Higgins did not immediately respond to calls or text messages seeking clarification. But she said in a statement that damage beyond the cost of her legal fees would be donated to a charity that supports sexual assault survivors.
Ms. Higgins said last month that she was attacked two years ago by a staff member in the minister's office while she was working as a media advisor to Ms. Reynolds. Ms. Higgins said after telling the minister and other staff what had happened, she felt that if she reported it to the police and felt unsupported by Ms. Reynolds, she would lose her job. Ms. Higgins has since filed a formal complaint with the Australian Police.
She also said she was questioned by Ms. Reynolds in the same room days after her attack.
Last week, news.com.au reported that the Secretary of Defense had labeled Ms. Higgins as a "lying cow" to staff in her office after Ms. Higgins spoke up. Some employees raised concerns at the time, and Ms. Reynolds apologized to them, saying it was a "stressful time," according to news.com.au.
Ms. Higgins said Ms. Reynolds' language of her "is further evidence of the toxic work culture that goes on behind closed doors in the House of Parliament."
In response to Friday's withdrawal, Ms. Higgins said in her statement: "I am delighted that the Minister has now withdrawn her comments and I accept her apology." She added: "This has been an immensely challenging time for me and me I want to repeat that the only reason I've made the decision to move forward is to help others. "