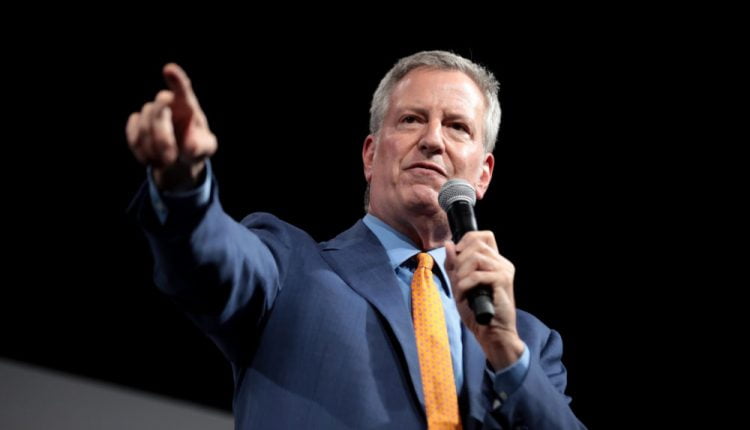 Mayor de Blasio Proclaims Admission Modifications To Selective Colleges
New York Mayor Bill de Blasio has announced significant changes in the way selective middle and high schools receive their students.
The changes are intended to address admissions guidelines that discriminate against and segregate black and Latin American students in the country's largest school district. The city relies more on high-stakes admissions screens than any other major school district, according to the New York Times, and Black and Latino are significantly underrepresented in these schools.
Black and Latin American children make up nearly 70% of the district's 1.1 million college students. However, last year only seven color students out of 895 positions were accepted into the city's top high school. Additionally, NBC News reported that Black and Latin American students in the city account for just 11.1% of the students admitted to specialized institutions for 2020-2021.
After the coronavirus pandemic changed the school system, closed schools, changed grading systems and postponed standardized tests, de Blasio believes this is the time to make big changes.
"The Covid 19 crisis has exposed longstanding inequalities in our city's public schools," the mayor said in a statement. "Now as we rebuild our city, we are expanding the opportunities for all public students and redoubling our mission to provide quality education to all, regardless of a child's zip code."
The city will remove all middle school approvals for a year. Around 200 institutions typically use metrics such as attendance at grades and test scores to determine which students should be admitted. Now a random lottery is used to pick up students.
First priority and District 2
New York City will also announce a policy that would allow some high schools to give top priority to students who live nearby, although all high school seating should be available to all students regardless of where a student lives.
One example of this is Manhattan's District 2, which is one of the whitest and richest districts in the city. Previously, students living in the district that includes the Upper West Side and the West Village were given priority over the district high schools, many of which almost all of their seats are filled with students from the district.
Although de Blasio had the power to change this rule during his tenure, he is making the change now when high school principals in the district began complaining about the lack of diversity in their schools.
"As a public school officer, it is my mission to train as many students as possible from diverse backgrounds who represent the wealth of the city we live in," wrote Dimitri Saliani, director of Eleanor Roosevelt, in an email to parents the Times. "The lack of diversity among students, faculties, and staff is a disservice to our entire community."
The city will be removing all district priorities for this admission cycle and removing any high school geographic preferences they use for next year's admission cycle.
de Blasio is also expected to announce that the city will be providing grants to five districts to develop diversity plans. Over the next four years, all 32 districts in the city will receive funding to create their own diversity plans.