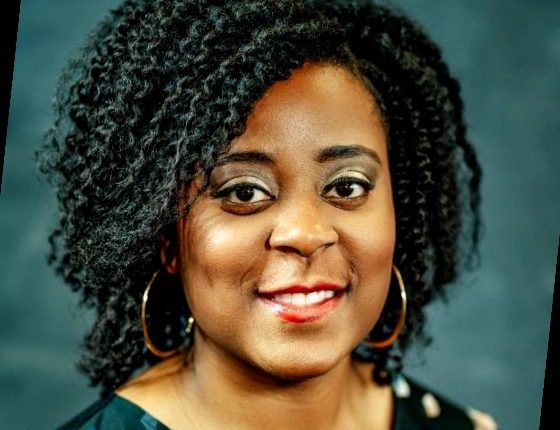 Meet The Black Girl Remodeling 12 Deserted Acres Into $25 Million Tech Hub in Mississippi
Dr. Nashlie Sephus bought 12 abandoned acres to develop a $ 25 million business technology center in Mississippi. On September 11, 2020, the Jackson native completed the purchase of 12 acres and seven buildings near Jackson State University. Now she is working to turn her vision into a reality to help the next generation of entrepreneurs.
"I think it's really important for me to give back to the community that has shaped me, and I always love to see people get excited and exposed to technology. So I wanted to make this process a little easier, "shared Dr. Sephus with WLBT.
Last month, she shared her passion for her work in a LinkedIn post. "Some may not understand my love work and the life's work of helping underserved communities reach their full potential in STEM. It's not easy, but it will happen. "
Become an AI leader
Dr. Sephus has spent her career as a successful engineer. She is the Applied Science Manager at Amazon Aritificial Intelligence. She previously headed the Amazon Visual Search team in Atlanta. She was also the chief technology officer at Partpic, a startup that was acquired by Amazon.
Education played an important role in Sephus' career journey. In 2014 she received her PhD. from the School of Electrical and Computer Engineering at the Georgia Institute of Technology. Early in her career, she received her BS in Computer Engineering from Mississippi State University.
Dr. Sephus promotes her outreach vision as the founder and CEO of The Bean Path in Jackson, Mississippu. It is a non-profit organization with a mission to "sow technical expertise to build networks and fertilize communities".
Developing a tech hub
Dr. Sephus offers new opportunities for the residents of Jackson. She puts Downtown Jackson on the map for technical innovations by purchasing land.
The five-year plan envisages the development of seven abandoned buildings. The room will be transformed into a photo studio, an electronics laboratory and a maker room. Sephus also has plans for restaurants, a grocery store, an innovation center, and apartments, according to Inc.
"My goal is to transform this space into a self-sustaining village where people can live, work, play and eat," Sephus shares with Inc.
Sephus came up with the idea of ​​developing a community tech hub while looking for office space for Bean Path. The deserted areas of downtown Jackson were once booming black-owned business hotspots in Mississippi. Now Sephus has the vision of turning the impoverished streets of Jackson into a vibrant technology hub.
"It's clear the people don't expect anything good from Jackson," she says. "So it's up to us to build something for our hometown, something for the people who come behind us."