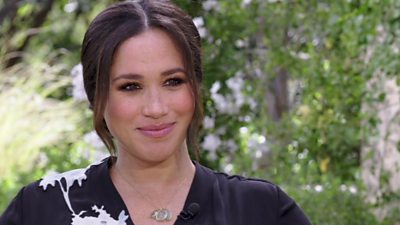 Meghan: 'It is liberating… to have the ability to converse for your self'
The Duchess of Sussex said "it's really liberating … to be able to speak for yourself" when she told Oprah Winfrey why she decided the time was right to be interviewed by her.
This clip from the two-hour interview was released before it aired. It is shown by CBS in the US and later by ITV in the UK.