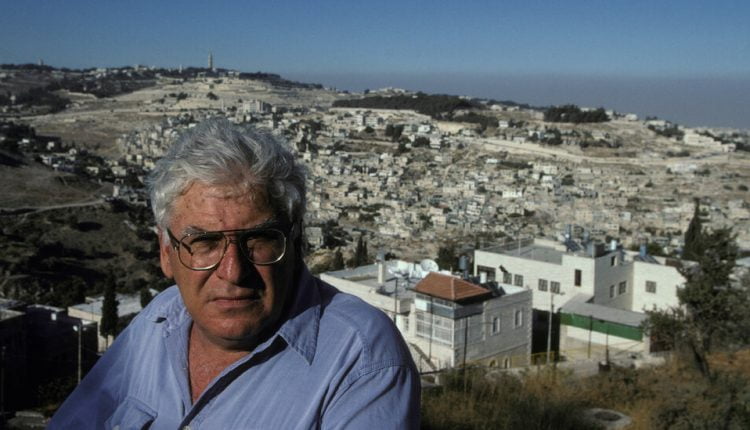 Meron Benvenisti Dies at 86; Urged One State for Jews and Palestinians
Mr. Benvenisti led Teddy Kollek's first campaign to become Mayor of Jerusalem in 1965. After the 1967 Six Day War, in which Israel occupied East Jerusalem, responsibility for this area and the Old City was made to him. was elected to the City Council in 1969; and was Deputy Mayor for the Palestinian Quarter from 1971 to 1978. After campaigning unsuccessfully for the Knesset, he became a columnist for Haaretz and wrote for it from 1991 to 2009.
Mr. Benvenisti first witnessed the impact of Zionism on the Palestinian population when he toured with his father as a boy to rename existing villages according to a Hebrew map of Israel's ancestral homeland.
In his 2012 interview with Haaretz, which was scheduled for the publication of his autobiography The Dream of the White Sabra, he recalled planting banana trees in a kibbutz in the 1950s without knowing that he was "Uprooted millennia-old olive trees". a Palestinian village. "And he remembered, as an official of the city of Jerusalem, seeing Arab houses demolished to take up the great plaza of the Western Wall -" the bulldozers and the clouds of dust that rose in the air and the old woman that fell under you the houses were buried. "
Mr Benvenisti said that after Israel established around 120 settlements in the West Bank under Prime Minister Ariel Sharon in the early 2000s, the possibility of a Jewish state was no longer feasible. "The idea of ​​a 'Jewish democratic state' is a contradiction," he said, "and the two-state solution is not a solution."
"The only way to live here is to create equal respect between us and the Palestinians," he said. "To recognize the fact that there are two national communities here who love this country and whose obligation it is to steer the inevitable conflict between them into a process of dialogue for coexistence."
He described himself as the "voice of doom" compared to Mayor Kollek's idealism and wrote in the New York Times Magazine in 1988 that he would stay in the city where he grew up. "I knew all along that I could not escape Jerusalem: its contrasts, conflicts and contradictions are my own inner landscape," he wrote.
And he knew, he continued, that one day he would find eternal rest in the cemetery of the Mount of Olives, "on the slope of the valley of the Last Judgment – directly below Dominus Flevit, where, according to Luke, Jesus saw the city and wept over it and said: If you had known, also during this time, what belongs to your peace! But now they're hidden from your eyes. '"