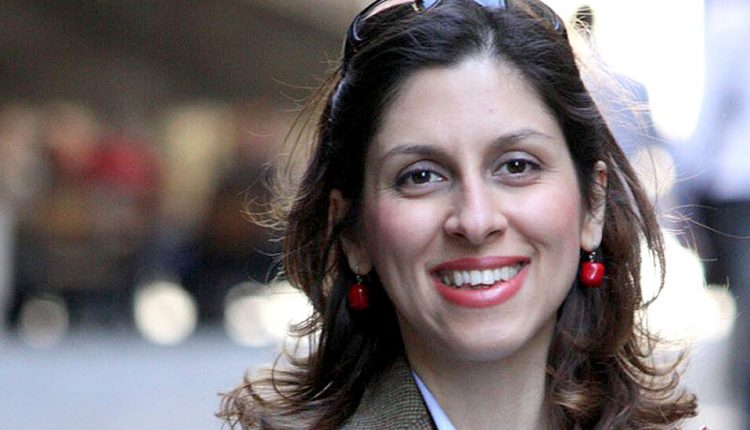 Nazanin Zaghari-Ratcliffe's Sentence Ends in Iran
LONDON – Nazanin Zaghari-Ratcliffe, a British-Iranian woman incarcerated in Tehran since 2016, was due to be released on Sunday after five years in a case that has deepened a diplomatic rift between Britain and Iran and aroused international condemnation.
What exactly will happen, however, remains uncertain, as was the case during much of her detention, a time of heightened expectations and disappointed hopes for her family and supporters.
On Sunday morning, her husband said there was no sign that she would be allowed to return to London despite the official end of her sentence. Ms. Zaghari-Ratcliffe, convicted of overthrowing the Iranian government, is still under house arrest in Tehran, still without her passport and still with no answers on when the ordeal will end.
"In my opinion, it is clearly a game of chess. She's the farmer, "said her husband Richard Ratcliffe in an interview last week. "And it's not the beginning of this game."
Ms. Zaghari-Ratcliffe, 43, has denied the charges. Human rights groups, Western officials and the United Nations have said their case is one of several cases in which Iran has arbitrarily arrested foreigners, often dual citizens such as Ms. Zaghari-Ratcliffe, on unsubstantiated charges.
Right-wing groups have accused Iran of trying to normalize so-called hostage diplomacy with the West by arresting people on trumped-up charges and then using them as a basis for political negotiation. Iran has declined to participate in the practice, arguing that its dealings with Iranian citizens such as Ms. Zaghari-Ratcliffe are a domestic matter.
Past unpredictable interactions with the Iranian authorities resulted in her family preparing for the worst before the Sunday deadline, including the fact that the day could go by without her release. Mr Ratcliffe fears that she will "drift past what was the obvious decision point that made us hope we would bring her home."
Ms. Zaghari-Ratcliffe's ordeal began in April 2016 when she was stopped at Tehran Airport after visiting a family in Iran with her daughter Gabriella.
Ms. Zaghari-Ratcliffe, who worked as a project manager for the Thomson Reuters Foundation, was tried and eventually incarcerated in the infamous Evin Prison, where she spent some time in solitary confinement and struggled with her mental and physical health.
The UK government granted her diplomatic protection in 2019 to regain her freedom and her transfer from prison to house arrest in March last year as the coronavirus pandemic hit Iran raised hopes that she will be granted grace and return to the UK can.
Instead, she stayed in custody at home and has to wear an electronic anklet. In September, Iran filed new charges against them and planned a new trial, but it was eventually dropped.
Sunday brought little sign of any change in their status. In order for her to return to the UK, authorities must remove her anklet, return her passport and give her permission to leave.
Her husband had hoped that she would be on a plane by Monday, but that possibility looked less and less. "She had been counting down for 18 months to that date," Ratcliffe said, crossing calendar days in her family home. "It is deeply troubling to cross that threshold because if this can happen, anything can."
According to her husband, Iranian officials told Ms. Zaghari-Ratcliffe that her detention would end if Britain settled a four decades old debt of £ 400 million (about $ 550 million) on a failed arms deal with the Shah Iran is related to overthrow in 1979.
Ms. Zaghari-Ratcliffe was arrested shortly before a court battle over the debt and whether Britain should pay her should begin in a court in London. Iran has said the debt is not a factor in their detention.
Mr Ratcliffe criticized what he calls the wait-and-see approach of British officials on his wife's status, but said he was more hopeful after meeting with Foreign Secretary Dominic Raab last week.
A UK Foreign Office spokesman said in a statement that Mr Raab and the office "will remain in close contact with Zaghari-Ratcliffe and her family and continue to provide our support". She criticized her imprisonment "as diplomatic leverage".
"We continue to do everything we can to ensure the release of arbitrarily detained dual British nationals so that they can be reunited with their loved ones," the statement said.
Kate Allen, director of Amnesty International UK, said in a statement last week that Ms. Zaghari-Ratcliffe "suffered a lot during this long ordeal".
"We have always said that Nazanin should never have been imprisoned," said Ms. Allen, calling on the Iranian authorities to "confirm as soon as possible that preparations are in fact being made to facilitate Nazanin's release."
But right now, she and her family are on hold.
"It's eternal ambiguity," said Mr. Ratcliffe. "You have so long, maybe she'll be home, maybe it'll get worse, maybe it'll stay the same for a year."