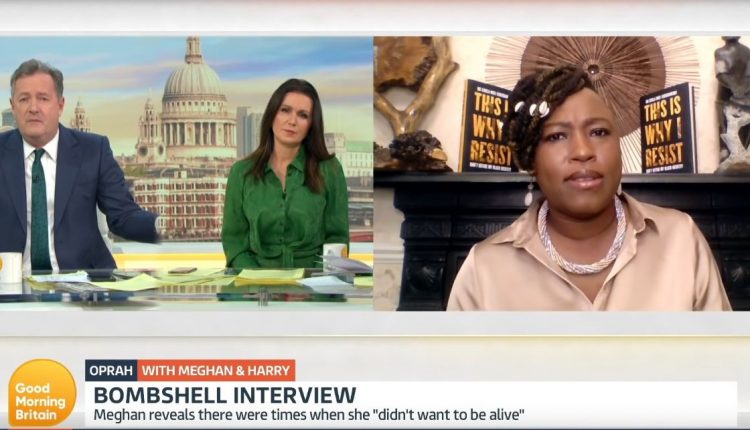 Piers Morgan Quits 'Good Morning Britain' After Being Chastised By Black Activist for Dismissing Meghan Markle's Claims of Racism
"You are denying that the royal family has racist undertones or acts just because you are in love with the queen?"
"What a lot of nonsense."
The debate between @piersmorgan and @ SholaMos1 is getting very heated. pic.twitter.com/6XaH6RrDlV
– Good Morning UK (@GMB) March 8, 2021
Variety has reported that UK media regulator Ofcom has opened an investigation after more than 41,000 people signed up to complain about the comments Morgan made on Markle's claim that she was turned down for help after suicidal thoughts.
"We have opened an investigation into the episode of Good Morning Britain on Monday under our harm and crime rules," an Ofcom spokesman told Variety. Ofcom had received 41,015 complaints about Morgan's comments by 2:00 p.m. UK time on Tuesday.
Winfrey conducted an exclusive interview with Prince Harry and Markle that aired on Sunday. At one point the discussion turned to the royal family's allegedly racist mindset towards Markle. It was found that during Markle's pregnancy the monarchy had "concerns and conversations" that the baby's skin was too dark. It has reportedly been suggested to Prince Harry that Archie's skin color "too tan" could be an issue. Markle also revealed that the royal family refused to give Archie the title of prince but bestowed that title on Prince William and Duchess Kate's two boys, George and Louis, and they also refused to give Archie a high level of security.
Watch the heated exchange below.