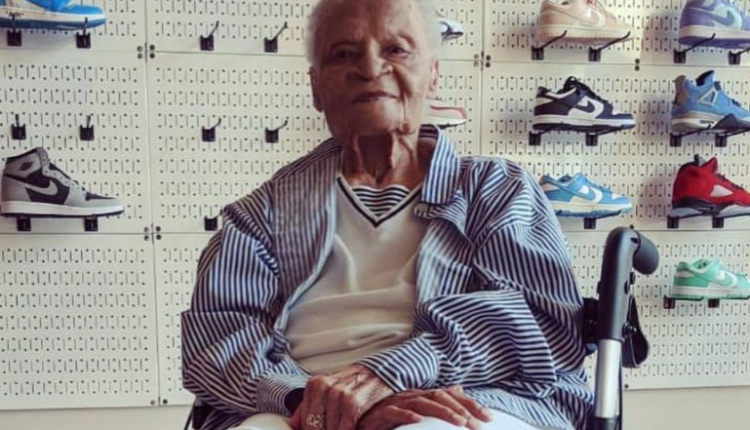 Remaining Tulsa Race Bloodbath Survivors Will Obtain $100,000 Basis Reward
The Justice for Greenwood Foundation announced a cash gift to the three known living survivors of the 1921 Tulsa massacre.
Viola Fletcher, Hughes Van Elli, and Lesslie Benningfield Randle will each receive $ 100,000. This is a crucial step towards justice.
The three centenarians recently testified in Congress sharing the effects of racial injustices in America. Even after 100 years, little has been done to recognize the adverse effects of the massacre and to compensate the community for it. Justice for Greenwood Foundation, a nonprofit based in Tulsa, steps in. The organization takes the lead in the fight for justice through its fundraising and activism work.
"We are very proud to play our role in resolving these injustices," Damario Solomon Simmons, executive director of the Justice For Greenwood Foundation, said in a statement. Simmons is also the attorney representing the three remaining survivors in the lawsuit.
He adds, "Nothing can undo the immense pain inflicted on the remaining survivors of the massacre to make amends."
Honoring the survivors and legacy of the Tulsa massacre
On March 31, 2021, people around the world exchanged views on the 100th anniversary of the Tulsa massacre.
A few days earlier, the Black Wall Street Legacy Festival 2021 took place in Tulsa. Viola Fletcher, the oldest living survivor of the Tulsa massacre, attended the festival, Buzzfeed reported. Fletcher is now 107 years old. Last month she testified before lawmakers to remedy the situation.
"I will never forget the violence of the white mob when we left home," says Mother Fletcher. "I still see black men being shot. I still see black businesses being burned. Our country may forget this story, but I cannot. I won't and other survivors won't. And not our descendants. "
100 years ago, a white mob attacked Tulsa's thriving Black Quarter. About 300 blacks were killed. White racists burned black shops, houses and churches. The destruction of Black Wall Street has not been officially recognized and no one has been held accountable. A huge pool of black wealth was lost during the massacre.
"We cannot allow Tulsa leaders to stand up for their revisionist history and continue to exploit the people affected by this national tragedy," Rashad Robinson, president of Color Of Change, said in a statement. "Thanks to the leaders of the Justice for Greenwood Foundation and so many others who continue to fight for rightly reparations, this gift to survivors of the Tulsa massacre shows that we have the power to seek justice for the black communities in Tulsa and across the country. "
Color of Change shared a petition to support justice for Greenwood.