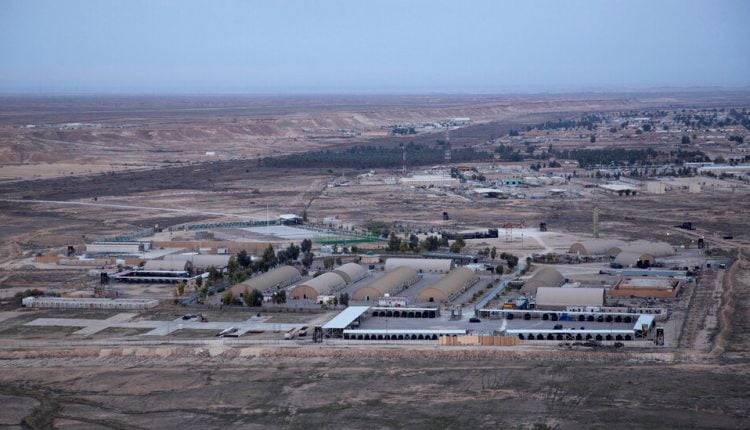 Rockets Hit Iraqi Base The place U.S. Troops Are Stationed
A rocket fire was fired on Wednesday at the Ain al-Asad air base in western Iraq's Anbar province – one of the last remaining Iraqi bases where US forces are stationed.
An Iraqi security statement said 10 missiles hit the sprawling base and caused no casualties or major damage. However, Sabareen news agency, which is linked to Iran-backed militias, said three US soldiers were killed in the attack.
When asked via email to confirm the death, a coalition spokesman Colonel Wayne Marotto replied that "the incident is still under investigation".
Colonel Marotto said initial reports confirmed 10 missiles had been fired at the base, but he gave no further information.
The attack came just under a week after the US attacked Iran-backed militia targets on the Syrian-Iraqi border. These air strikes, ordered by the Biden government, hit a cluster of buildings on the Syrian side of a border crossing.
The Iran-backed militia Kataib Hezbollah said one of its militants was killed in the air strikes. It identified him as a member of the People's Mobilization Forces, which are officially part of the Iraqi security forces and help prevent infiltration by the Islamic State.
The attack on the base on Wednesday came just days before a visit by Pope Francis to Iraq, which began on Friday – the first papal visit to the war-torn country.
Iraqi security forces are on high alert and one Baghdad will be completely locked down on Friday. Security forces have been deployed in large numbers in all the cities Francis plans to visit on his three-day trip.
The attackers, who aimed at the base on Wednesday, used BM-21 type "Grad" missiles, which were fired from a distance of about eight kilometers from the base.
A local paramilitary leader near the base said he heard the rockets hit and then went on to investigate. The leader, Sheikh Qutri Kahlan al-Obeidi, said he found "a burned vehicle – a Mitsubishi pickup truck" that was equipped with rocket launchers and apparently used in the attack.
No group took responsibility, but the Biden administration will be under pressure to respond if US soldiers are killed, even if the Pope's visit could make an immediate military escalation difficult.
The last major attack on the base was a little over a year ago when dozens of US soldiers and support personnel were injured in a missile attack. This attack was in retaliation for the assassination of Iran's highest security and intelligence chief, Major General Qassim Suleimani, who led the powerful Quds Force of the Islamic Revolutionary Guards Corps.
Falih Hassan contributed to the coverage.