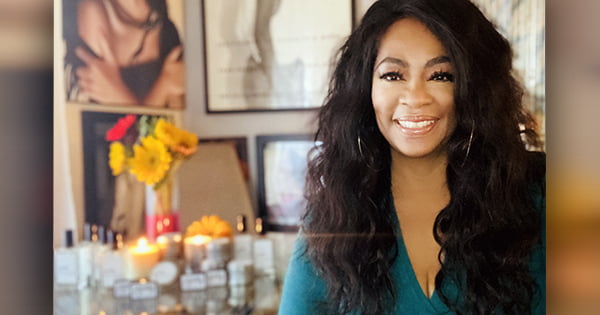 Singer Jody Watley Launches Signature Line of House Fragrances and Candles
Singer and entrepreneur Jody Watley believes in the power of surrounding yourself with a relaxing scent and good music. The legendary superstar is expanding its brand line with the release of new room fragrances and candles.
What better way to get yourself in the mood than with a deliciously smelling candle and a scented scent that smells like the tastiest winter treats from the Jody Watley Signature Home Line?
The Grammy winner and always fabulous trendsetter welcomes the luxurious soy candle and the "Sanctuary" room fragrance spray with its soothing notes of green tea, lemon and vanilla in a limited edition to her collection, which is now exclusively available at JodyWatleyShop.com.
Jody comments, "Candles have always been a mainstay for me – at home, on tour in hotel rooms, changing rooms, green rooms … you name it. Creating peaceful spaces that also smell good – this is a natural new step for me to expand into the home and wellness market. "
"I wanted to add an assortment for the home line, items that are essential to creating a home, and speak to the Jody Watley aesthetic," she says of her Sanctuary line, which includes candles ($ 25) and home fragrances ($ 45) USD).
"I love putting it at the center of my favorite rooms and letting the scents fill the room," she added.
Their brand expansion emphasizes wellness and self-care with a touch of affordable luxury and features the best quality products from the ever-evolving singer and songwriter.
All links to Jody Watley's website, blog, social media and more can be found at https://direct.me/jodywatley
This article was originally published by BlackBusiness.com.