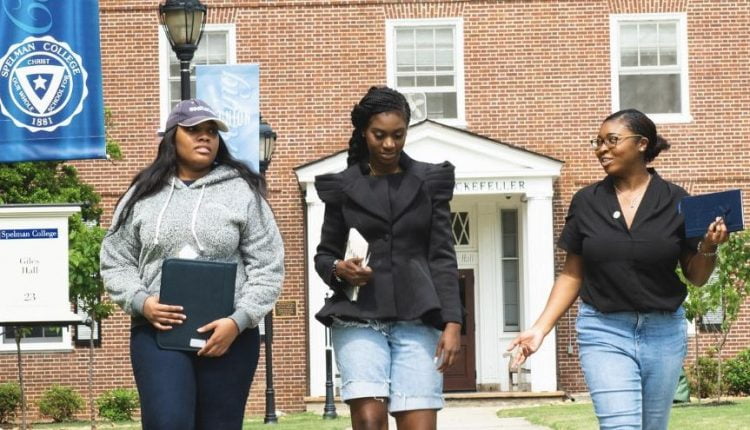 Spelman Faculty Publicizes Artwork Initiative in Partnership With Sotheby's Institute of Artwork
Spelman College and Sotheby's Institute of Art, New York, have jointly announced that they are entering into an innovative academic partnership. The bilateral initiative aims to improve access to art market education for students at the Atlanta University Center for Art History + Curatorial Studies.
"Sotheby's is at the center of the global art market. By forging a relationship between Sotheby's and Spelman, our aspiring arts professionals can gain valuable experience in the heart of a dynamic and rapidly changing art world, "said Mary Schmidt Campbell, President of Spelman, in a written statement.
"Through scholarships and the expansion of curriculum and co-curriculum programs, the SIA-Spelman partnership is becoming an integral part of the training of African American art guides."
The Sotheby's Institute of Art (SIA) is launching the SIA + Spelman Collective Futures Scholarship, an educational initiative that expands opportunities after completing a degree in fine arts. Every year a student is offered a full scholarship to participate in an SIA master's course.
"This partnership provides an exciting opportunity for our first-class art history and curatorial studies graduates, while leading the mission of transforming the art industry through sustainable education," said Cheryl Finley, director of the AUC Art Collective and distinguished visiting professor at Spelman. "We are very excited to be part of this innovative collaboration with Sotheby's Institute of Art, New York, a global pioneer in arts business education."
A series of lectures will be initiated that will cover a range of topics, from the arts and art markets of the African diaspora to art valuation, law and careers. An annual symposium will also be held to provide long-term opportunities for networking, mentoring and career development. The first major event will take place virtually in the spring semester of 2021 and will include a meeting to implement strategies for structural change in the art industry.
"In our 50 year history as pioneers in art market education, we are honored to partner with the AUC Art Collective in taking this important step forward to add and diversify the African American and African diaspora art history in our graduate curriculum Fostering history and integrating the global art world for the future, "said Christine Kuan, CEO and Director of SIA.