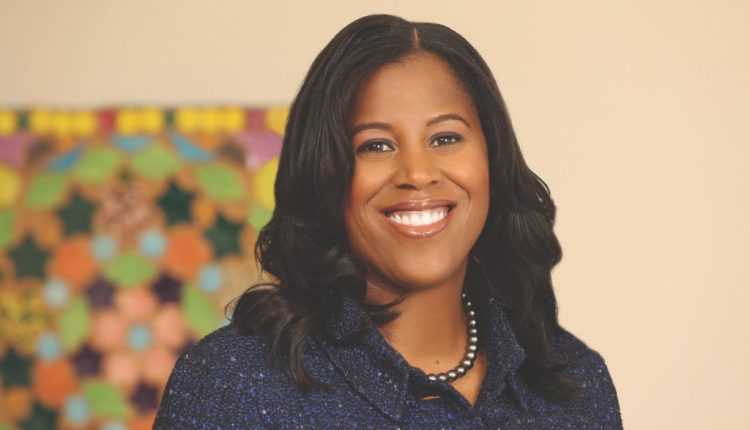 Thasunda Brown Duckett Appointed As TIAA President and CEO
TIAA, a Fortune 100 financial services organization, has named Thasunda Brown Duckett as President and CEO.
With the appointment, Duckett will become the second black woman to currently run one of the 500 largest public companies in the country. Duckett will join TIAA from JPMorgan Chase on May 1, where she served as CEO of Consumer Banking.
In this role, Duckett ran a banking network of more than 40,000 employees, 4,900 bank branches, and $ 600 billion in deposits. Duckett also oversaw Chase's first major store expansion in a decade, adding 400 new stores in more than 20 cities across the country over five years.
Ronald Thompson, chairman of the TIAA board of trustees, said Duckett's past experiences and dedication make her the perfect person to lead TIAA through the 2020s and beyond.
"Thasunda is widely recognized as an exceptionally dynamic and inspiring leader." Thompson said in a statement. "She brings invaluable experience to running and growing large, complex companies, defining and executing strategies, improving customer experiences, and attracting and developing talent. Equally important, she should be deeply mission-driven and have values ​​that match those of TIAA, including a passion for financial inclusion and empowerment. "
Duckett was also an executive sponsor of JPMorgan Chase's Advancing Black Pathways program, an initiative designed to help bridge wealth gaps, educational outcomes, and career achievements. She was also instrumental in the bank's Women on the Move initiative, which was designed to help women advance their career and business opportunities.
The University of Houston and Baylor graduate was also named one of Black Enterprise's 50 Most Impactful Women in Business for the past 50 years.
Roger W. Ferguson, the current CEO of TIAA, who is retiring but will act as an advisor to TIAA, said Duckett was the perfect choice to follow him.
"Thasunda is the right person to lead TIAA at a time when his work has never been more important and when the challenges of promoting financial stability and inclusion have never been greater," said Ferguson. "I am very grateful and encouraged that we have found a leader who is as inspired by our mission as I am since I was fortunate enough to join this amazing company almost 13 years ago."