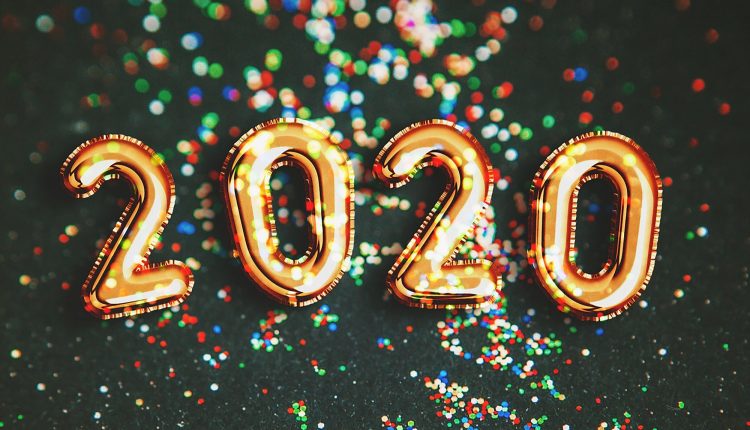 The Better of 2020: Entrepreneur Employees Picks
December 29, 2020 7 min read
The story of 2020 itself was remarkable. Our job this pandemic year has been to find the smaller stories that illustrate the trials, challenges, and successes that have emerged from historically damaging circumstances – while keeping an eye on the future and driving the advancement of innovative entrepreneurship.
Together with our valued network of contributors and employees, the staff at Entrepreneur Magazine and Entrepreneur.com have taken on this task as resolutely as possible. We hope the results have motivated you half as they have inspired us.
To that end, and as a tribute to all of the small business owners who have navigated this often heartbreaking year, here is a shortlist of exclusive websites and print selections selected by members of our editorial team that we were proud to treasure and share. And we look forward to telling your stories further in 2021.
Related: 2020 Franchise 500 Ranking
Jason Feifer, editor in chief
"The founder of MeUndies went to jail and befriended a bank robber. It was great for business." by Liz Brody (January 16)
A startup founder ends up in jail, almost getting into an argument with a former gang member, and then they become quick friends. Soon they will be working on new marketing ideas for MeUndies – and improving each other's lives.
"Dwayne Johnson and Dany Garcia's Business Strategy: Rethink Everything!" by Jason Feifer (April 7th)
Rock and business partner Dany Garcia has a rule: "We are not tied to processes. We are only tied to results." This is the story of how they defined their enormous ambitions and then worked tirelessly to get there.
Stephanie Schomer, deputy editor
"Meet the Man Behind the Burger King and Popeyes Viral Marketing Campaigns" by Liz Brody (April 14th)
This Fernando Machado profile examines how he has ideas and guides his team to create creative, simple and brilliant brand campaigns like "Y'all good?" Tweet that started the Chicken Sandwich Wars.
"How yes, how rosé won over the world of wine" by Stephanie Schomer (September 2nd)
A look at how two friends accidentally popped an Instagram account into one of the fastest growing wine brands in the country for fun.
"As a black founder, I know times are difficult. That's how I push forward." by Beatrice Dixon (September 3rd)
The founder and CEO of Honey Pot looks back on a difficult year, but shares how positive, grounded and grateful she remains.
Dan Bova, editor-in-chief
"Do you want to do something great? Just add other people, says Joseph Gordon-Levitt." by Dan Bova (May 12)
In this episode of the "Get a Real Job" podcast, the actor, director and the all-round force of the creative nature became personally and emotionally aware of the power of working together in good times and bad. His honesty in using art to combat mental health issues has been uplifting and inspiring.
"Get in the Bubble with Burning Lips Frontman Wayne Coyne" by Dan Bova (December 21)
When you want to get excited to create something – anything! – This interview with one of music's most unique visionaries could be for you.
"24 words and phrases that will make you sound boring and turn people off" by Joe Curcillo (June 16)
In a world where we all think outside the box and want to return to the new normal, this story gives us all a good kick in the cliché.
Frances Dodds, director of digital functions
"How to Captivate a Virtual Audience" by Neil Gordon (March 25)
Contributor Neil Gordon is great at breaking down his personal experience for valuable lessons. What I loved about this article was how ready it was to hold himself accountable. He's investigating a mistake he made (which got him some Facebook trolls) to offer specific advice on how to keep virtual viewers busy.
"Every era brings challenges. If you don't forget your "thing", you will win "by Cheryl Snapp Conner (May 4th)
Things looked very bleak for many companies in May, which is why this charming story of perseverance felt particularly forward-looking. For the novel toy salesman Jay Kamhi, panning has been critically important throughout his decades-long career. But its most consistent aspect is that you can never forget why you got into the game in the first place.
"How should you talk to employees about racism?" by Frances Dodds (June 5th)
When the protests against George Floyd began, we knew it was important to treat the Black Lives Matter movement in a way that speaks to business leaders. It seemed to me that many (mostly white) bosses wanted to strengthen themselves and show solidarity with their colored employees, but also felt overwhelmed to start the discussion. So I interviewed six diversity and inclusion experts to create an introductory guide for talking to employees about racism.
Jessica Thomas, director of digital content
"Meet the 12 Young Founders Who Are Disrupting Businesses" by Entrepreneur Staff (September 1st)
This annual magazine focuses on people who started businesses when they were teenagers or at the age of 20, and it has been one of my favorite topics that I've covered and read about this year. The founder I interviewed, David Zamarin, was wise beyond his 22 years and told lots of funny stories about his time taping an episode of Shark Tank.
"Barack Obama, Richard Branson, and Mark Zuckerberg All Swear By This High Performance Habit" by Nick Wolny (October 5)
Wolny started a series on the daily habits of successful people for Entrepreneur.com this year, and this was one of my favorites. He finds habits that resonate with readers and writes about them in an engaging, informative manner.
"Here's One Way to Celebrate Women's Equality Day: Check Your Prejudice When It Comes To Working Mothers" by Mita Mallick (Aug 26)
Mallick, a diversity and inclusion expert, published a number of articles on leadership and bias earlier this year. For this part, she wrote openly about her own experiences as a working mother, explaining why the myths about her and her cohort can be so damaging.
Kenny Herzog, director of digital content
"OK, Maybe You Should Run Your Franchise Like a Circus" by Scott Greenberg (November 4th)
The former longtime Edible Arrangements franchisee and author of Entrepreneur Press' recently published Wealthy Franchisee got some feathers tousled when he preached advice to the contrary in November. So he gave the floor to a real circus operator who taught us everything about small businesses that could benefit from following in the footsteps of the average big top.
"A Brief Guide to Black Entrepreneurs Becoming Entrepreneurs" by Mary Spio (July 1)
Spio has all the references that require investment in their ideas, such as the proprietary technology behind their company, CEEK Virtual Reality. She was an engineer at Boeing, an Air Force communications technology, and is on the board of directors when Facebook took over Oculus VR. Still, the doors are closed and funding for their own ambitions is limited. Why? In an open glimpse of the inequalities that matter to entrepreneurship, Spio identifies the barriers to being a black founder and offers targeted resources to level the playing field.
The Mogul of Black Celebrity News: "Now's When Your Competition Is At Its Weakest" by Frances Dodds (September 23)
Frances is uniquely adept at finding substantive, underreported stories of human interest in business space, and this profile of a true – and truly self-created – internet iconoclast is a great, stereotypically-destructive slice of life.