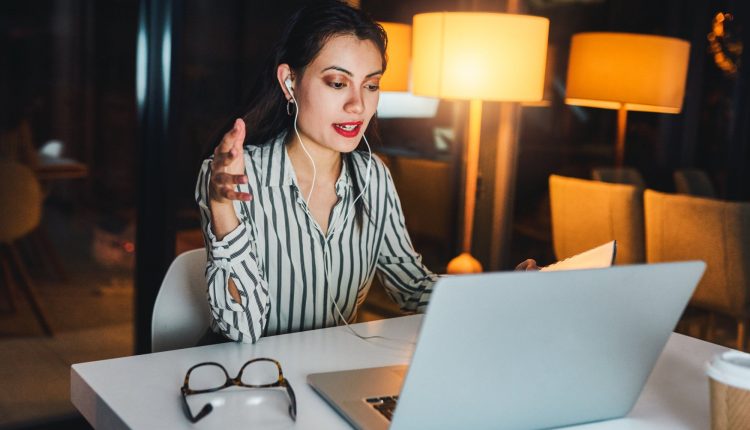 Three Methods for Entrepreneurs to Keep Seen Throughout the Pandemic
The world may not be back to normal yet, but you can still grow your business and personal brand.
November 4, 2020 4 min read
The opinions expressed by the entrepreneur's contributors are their own.
As a business owner, you have to be your own cheerleader. Many entrepreneurs don't have the luxury of hiring marketing or PR teams. Before the pandemic, it was easier to keep track of things when we could go to events and conferences and meet people in person on a regular basis. Although things have opened to a limited extent across the country, it will be a long time before they return to pre-covid routines. In addition, people have different levels of comfort when meeting in person now and it is important to respect those levels. However, there are still things you can do right now to make sure you stay visible and grow your business. Here are my top 3 tips:
1. Embrace virtual speaking
Create a wish list of companies or organizations that reach your target market. Once you have this list, get in touch with them and offer to give a virtual talk, webinar, Q&A, or Facebook Live. If you offer speaking services like me, make sure you don't just pass your services on. Be strategic and only offer your services if there is potential profit for you. Request a LinkedIn referral after the event while your performance is fresh and the referral can be detailed and personal. If you have a different type of business, offer your target audience a giveaway or discount, or entice them to join your mailing list.
Related: What Visibility Means In Business And Why You Shouldn't Fear It
2. Create your own PR
Take the time to read the print and television media. Start locally. Do your research to see who is covering a particular beat or topic so you can pick the right person. Check out the editorial calendars when available. Also, make sure you think about an angle that can be covered in time. For example, did you have to turn your business around during the pandemic? For many media this is currently a topical issue. Finally, subscribe to a free service called HARO (Help a Reporter Out) to get daily inquiries from reporters working on stories in your inbox. You never know where you might be quoted.
Related: A PR Checklist for Entrepreneurs Addressing the COVID-19 Crisis
3. Be a plug
It's a tough time right now and there's a lot of isolation and loneliness. Be someone who curates bringing others together for a virtual activity or event. A great idea would be virtual networking with the upcoming holiday season. For example, writing Christmas cards to the military or adopting a family as a gift. Continue to take virtual tutorials by contacting your network to discuss the challenges and see who to meet. Recently, one of my clients stated that she was interested in working for a company I previously worked for. I am in a unique position to make a warm introduction and direct it to the right people there. This "network karma" that you are building will always come back to you. Remember, your reputation is what people say about you when you are out of the room.
As with anything else, visibility is about consistency. Do at least one small thing every day to help your business move forward, even if it's just a social media post. The consistency also applies to the content. Not only do you want to be visible, you want to be visible in some niche areas where people consider you an expert or a thought leader. And remember, the growth of your brand is in your hands right now. So you want to create a climate in which you can remain visible even if you don't leave your home.
Related Topics: How Networking and Relationships Make Business Owners Successful
Loading…