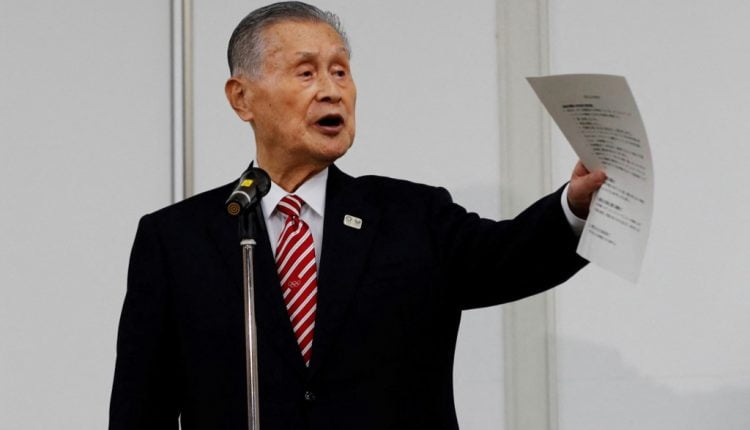 Tokyo 2020's Mori to resign over sexist feedback: stories | Olympics Information
The former Japanese prime minister sparked anger after complaining that female members of the Japanese Olympic Committee talked too much.
Yoshiro Mori, the president of the Tokyo Olympics 2020 Organizing Committee, will resign over sexist comments that women talked too much, the Fuji News Network reported Thursday.
Other major Japanese media outlets also confirmed the report, with Mainichi newspaper saying Mori told officials about his plan to announce his resignation at a meeting on Friday.
Mori was not immediately available for comment. A spokesman for the organizing committee declined to comment.
The TBS broadcaster reported that the former President of the Japanese Football Association and Mayor of the Olympic Village, Saburo Kawabuchi, would replace Mori.
Mori, the 83-year-old former prime minister, made sexist statements at a meeting of the Japanese Olympic Committee (JOC) board of trustees in early February.
"If we increase the number of women board members, we have to make sure that their speaking time is limited and they have difficulty finishing, which is annoying," Mori was quoted as saying, according to the Asahi report.
The comments sparked a firestorm at home and abroad that added to the problems related to the 2020 Summer Games, which have already been postponed for a year due to the coronavirus pandemic.
At a hastily convened press conference on February 4, Mori withdrew his remarks, saying they were "inappropriate" and against the Olympic spirit, but declined to resign.
He apologized and admitted that his remark was "thoughtless," but only reinforced his resignation or dismissal.
Mori, a former prime minister whose tenure was full of gaffes and mistakes, was heavily condemned on social media and in parliament, and opposition lawmakers also called for his resignation.
On Tuesday, opposition party lawmakers dressed in white attended the House of Commons meeting to protest Mori's actions. The pure white outfits symbolize the struggle of women for equality in Japan.
Kiyomi Tsujimoto, vice chairman of the opposition's constitutional Democratic Party, condemned the ruling party for its inaction in Mori's case.
"The government is showing its obvious contempt for women," she was quoted as saying by the public broadcaster NHK. She said a country without gender equality cannot be considered a democracy.
Male opposition lawmakers showed their solidarity by putting white roses in their suit pockets.
The anger over Mori's comments is likely to further alienate a Japanese audience who have grown weary of Tokyo's attempts to hold the Games during a pandemic.
According to the latest poll, nearly 80 percent of the Japanese public are opposed to hosting the July Olympics.