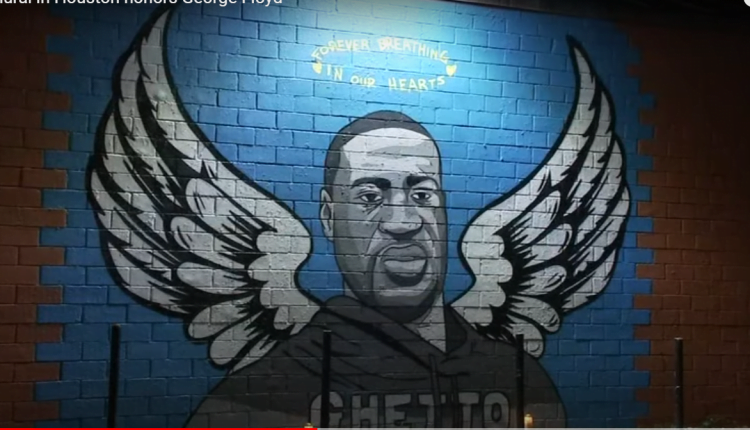 Trial For George Floyd's Killer Delayed As Extra Cost Debated
(Reuters) – The trial of former Minneapolis police officer Derek Chauvin for the death of George Floyd has been postponed until at least Tuesday morning as the judge, on a last-minute order from a higher court, denied reconsidering adding an additional murder charge .
The trial was due to begin Monday with a jury review to weigh the murder and manslaughter charges. This was viewed as a referendum on police violence against black Americans. Chauvin appeared in court in a dark blue suit and tie, white shirt, and black face mask, jotting down notes in a yellow notepad on the table in front of him.
Hennepin District Court Judge Peter Cahill set aside three weeks for the jury selection because he struggled to find impartial Minneapolitans in a nation-rocking case that featured a picture of the victim – a selfie of Floyd the weak smiles – to become an international icon of racial justice.
However, this was delayed at the urging of the prosecution after the Minnesota Appeals Court ordered Cahill to re-examine the prosecution's motion to reinstate the third charge, third degree murder, based on the defendant's objections .
Eric Nelson, Chauvin's lead attorney, told the court Monday morning that Chauvin would soon urge the Minnesota Supreme Court to overturn Friday's order, a process that could take weeks although he saw no reason to choose the jury to delay.
However, prosecutors for the Minnesota Attorney General asked the court to postpone the selection of the jury pending an appeal.
"We're not doing this to meddle, to slow this down, but it's a very important matter," Matthew Frank, an assistant attorney general, told the court. Prosecutors feared choosing a jury when the number of charges remained unsolved could make it easier for Chauvin to appeal a verdict later, Frank said.
Cahill refused, saying repeatedly that he believed he was entitled to at least start with the jury seat unless a higher court ordered him not to. Prosecutors then said they would ask the appeals court to intervene to delay the process. Cahill suspended the jury's selection until at least Tuesday.
The 44-year-old chauvin is charged with second degree murder, which leads to a prison term of up to 40 years and manslaughter.
He was released from jail last October on a $ 1 million bond and is being tried in a courtroom in the Hennepin County government center, a tower in downtown Minneapolis that is now fences for fear of interference from protesters and concrete barricades is surrounded.
Hundreds of anti-racism protesters sang in the streets around the courthouse and blocked traffic. They scattered flowers on the pavement, along with mirrors smeared with fake blood and covered with slogans that urged passers-by to ponder Floyd's death. Some volunteers set up tables and distributed donated coffee and donuts. A small number of soldiers summoned by the Minnesota National Guard watched them from a distance.
The courtroom has been adjusted to contain the spread of the novel coronavirus, and Cahill has severely restricted attendance in the courtroom: Chauvin and Floyd's families have each been assigned a single seat in the courtroom.
Bridgett Floyd, George Floyd's sister and founder of the George Floyd Memorial Foundation, went inside for the first day. No one took the seat reserved for Chauvin's family, according to a pool reporter in the courtroom.
Most of the reporters present have to watch a video stream in a building across the street.
Attorneys for Chauvin, who was fired by police the day after Floyd's death, have argued that he correctly completed his training to assist colleagues in the arrest of Floyd on suspicion of faking a fake 20- at the Cup Foods grocery store. Having used dollar bill. A handcuffed Floyd is featured in videos battling placement in a police vehicle and complaining of claustrophobia.
The coroner ruled that Floyd's death was a murder caused in part by police restraint. However, the autopsy report also found that Floyd had recently ingested the opioid fentanyl, and Chauvin's lawyers claim that an overdose was the leading cause of death.
(Reporting by Jonathan Allen in Minneapolis; Editing by Steve Orlofsky and Grant McCool)