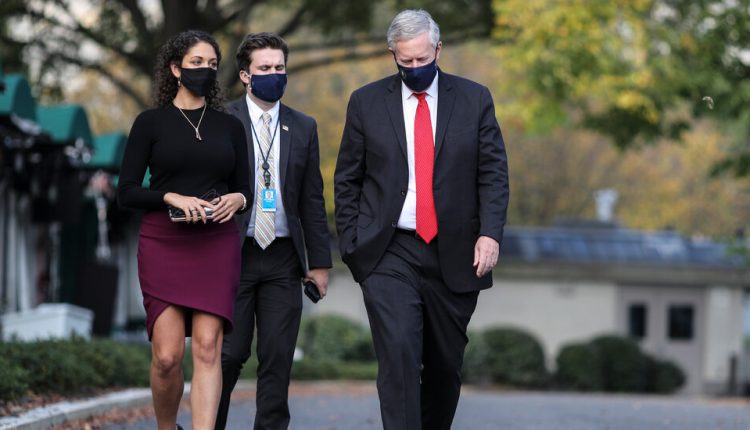 Trump delays a plan to quick observe vaccines for White Home employees members.
President Trump said Sunday evening that he would postpone a plan for senior White House officials to receive the coronavirus vaccine in the coming days.
The postponement came just hours after the New York Times reported that the government was rushing to distribute the vaccine to its employees at a time when the first doses are generally reserved for high-risk healthcare workers.
Mr Trump, who tested positive for the coronavirus in October and was recovering from a hospital stay, also implied that he would receive the vaccine himself at some point in the future, but said he had no immediate plans to do so.
"People who work in the White House should get the vaccine a little later in the program, unless specifically required," Trump tweeted hours after a National Security Council spokesman defended the plan. "I asked that this adjustment be made. I don't plan to take the vaccine but look forward to doing it in due course. Many Thanks!"
It was not immediately clear why Mr. Trump had decided to change the policy, or whether he was aware of it beforehand. However, White House staff who work closely with him have been told that they will soon be receiving injections of the coronavirus vaccine, two sources familiar with the distribution plans said.
The goal of distributing the vaccine in the west wing was to prevent more government officials from getting sick in the final weeks of the Trump administration. The hope was to eventually distribute the vaccine to everyone who works in the White House, one of the people said.
It was not clear how many doses were allotted to the White House or how many were needed, as many employees had already tested positive for the virus and recovered. While many Trump officials said they were dying to get the vaccine and would take it if offered, others said they feared it would send the wrong message by making Trump employees appear to be hopping the line to protect a president who has already recovered from the virus and bragged that he is now "immune".