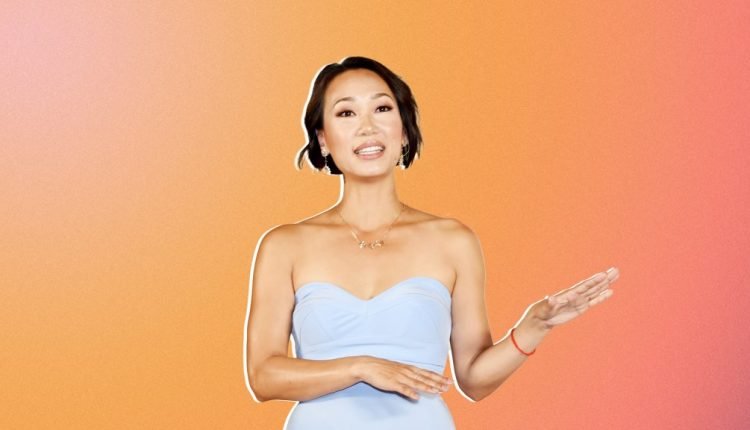 What Helped Her Construct a $500 Million Asian-Magnificence Model Additionally Held Her Again. Not Anymore
Vicky Tsai, 42, whose parents immigrated to Texas from Taiwan more than 40 years ago, is the founder of Tatcha, a skin care brand based on Japanese beauty rituals. She started the line with blotting papers in 2009 and funded the first batch by selling her engagement ring and car and moving into her parents' house with her husband. Her company was ranked 21st on the Inc. 5000 list of the fastest growing US private companies in 2015.
Tsai's cultural background and the subtle prejudices she grew up with are key to her journey as an entrepreneur. Unilever bought Tatcha in 2019 for an estimated $ 500 million, and Tsai stepped down as CEO shortly thereafter. She recently returned to run the company she founded. – As Shivani tells Vora
My parents immigrated to the United States from Taiwan shortly before I was born. We moved to Houston when I was a teenager. I immediately realized that there was a standard of beauty that I would never fit into. When I was in high school, my mom owned a beauty salon that sold luxury western skin care brands and products. At home, however, she mixed herbs and created more traditional Chinese remedies that she had learned from her own mother. I have always been more fascinated by the beautiful jars and expensive creams on display in their shop than ever before by the pot of herbs cooking in the kitchen – an unconscious tendency that I now recognize as a result of my desire, as one the only to fit Asian students in school.
I spent my twenties traveling the world to work, including Asia. This global exposure to beauty in all shapes, shapes, and shades made me finally embrace what I saw when I looked in the mirror. In 2008 my travels finally took me to Japan, where I fell in love with the country's feel-good rituals. I never wanted to start a company, but starting Tatcha brought me a gift: the ability to see the beauty and power of the Asian heritage that I had struggled to find in my youth.
When I started approaching potential trading partners for Tatcha in 2009, I was specifically told that "Asian beauty is not a destination in the US" and that Tatcha is "too niche" and "too exotic" for Western women. It felt like high school again, but it only made me more passionate about giving the US a different perspective on beauty
My background as an Asian woman led me to create Tatcha, which is based on the Japanese beauty rituals that I adhered to religiously. But it was also a challenge. In the 10 years I led Tatcha, I never felt comfortable or worthy to be named CEO. I came up with the title of "chief treasure hunter" to keep people off the smell and hid that I had gone to Harvard Business School so as not to look bragging.
During a private equity deal, I was told that I was not qualified to run the company I had successfully run for nearly a decade. Not wanting to put my ego before the success of my company, I took her advice and stepped back. Looking back now, I find that two middle-aged male consultants fired me from a job I did exceptionally well. Two years later, I was asked to return as CEO and now lead my company out of Covid.
When you look back to the fact that Tatcha is nearly 12 years old, and at a moment when so many powerful voices are being raised in the black and Asian community, it was a time to reflect. For a long time I tried to ignore my legacy and become something else. I kept my head down and let myself be told that I wasn't good enough at my job. As a mom, I would never want my daughter, who is now 11, to go through this.
We are in the midst of an opportunity for change. Over the past year, I've realized the extent to which belonging to a marginalized community affects our security and self-esteem – and invisibility is at the heart of those issues. We have the opportunity to work together in our diverse communities to tell our stories, use our resources, and create change. If we want to leave a better world for our children, each of us is responsible.
I am so grateful for the journey I have been on because now I have the platform and lived experience to support others. My top priority now is turning passion into progress – for my daughter and for all of our children.