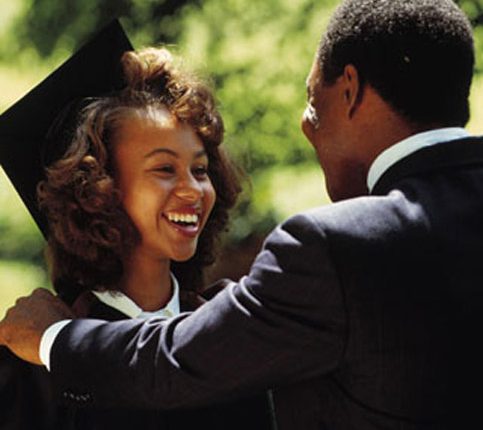 World Liquor Maker Diageo Donates $10 Million To 25 HBCUs Round The Nation
Historically, black colleges and universities have produced some of the best professional talent in various sectors. Since protests against racial injustice sparked much dialogue last year, many have seized the opportunity to keep HBCUs open and perform. This week, global beer and liquor maker Diageo announced it was donating $ 10 million to 25 HBCUs across the country.
The new foundation also includes the creation of a permanent fund to support students from selected schools in various disciplines. "We are proud to partner with these prestigious institutions and do our part to build a fairer society by providing opportunities for future leaders," said Diageo North America's President Debra Crew in a press release. "This initiative deepens Diageo's commitment to long-term, sustainable impact on underrepresented communities."
The new $ 10 million commitment also includes an initiative to create hubs on selected HBCUs and other platforms to promote diversity within sectors. "I am proud to work for a company that shares my commitment to equity and inclusion. Diageo's long history of supporting efforts to contribute to the common good are values ​​we repeatedly challenge ourselves to embrace, "said Howard Alaun and co-chair of AHEAD Business Resource Group at Malcolm Ellis of Diageo North America in the statement.
"HBCUs have been leading the way for countless black professionals in various disciplines for over a century and still remain a haven and refuge for many. This partnership supports the transfer of talent to companies and industry. "
We are proud to announce that we have launched a new initiative in collaboration with 25 HBCUs. This includes $ 10 million to create permanent endowment funds, innovation hubs, and an internship platform to develop future leaders and promote diversity in the industry. More here: https://t.co/s2xECO04Ek pic.twitter.com/zcIKDAnhg7
– Diageo North America (@Diageo_NA) February 3, 2021
Schools that are funded include Alabama A&M University, Alabama State University, Bowie State University, Clark Atlanta University, Delaware State University, Dillard University, Fisk University, Fort Valley State University , Florida A&M University, Grambling State University, and Hampton University. Harris-Stowe State University, Howard University, Jackson State University, Kentucky State University, Morehouse College, Morgan State University, Norfolk State University, North Carolina A&T University, North Carolina Central University, Tennessee State University, Tuskegee University, University of the Virgin Islands, Winston-Salem State University and Xavier University.