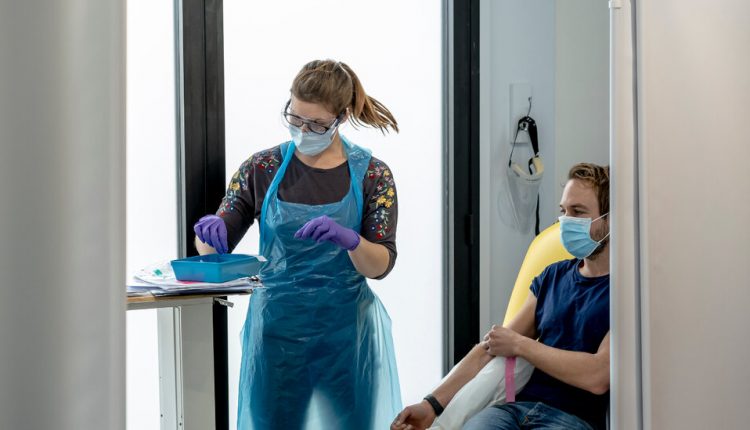 Your Thursday Briefing – The New York Instances
We can help you celebrate. At Home has ideas on what to read, cook, see and do while staying safe at home.
And now for the background story about …
Things our bosses said a lot this year
The coronavirus pandemic gave a new dictionary in 2020, and it appears that the American company started speaking a new language overnight. These are some of the terms that have skyrocketed in use this year based on more than 20,000 corporate presentations the Times analyzed with Sentieo, a research firm.
"Unprecedented Times"
Mentioned in 2,128 calls this year up from 3 last year
+ 70,830% a
"These are unprecedented times. Much of our reopening is not just our decision. We are not in full control. " – – Christine McCarthy, CFO of the Walt Disney Company, on September 9th
"Challenging"
14,655 calls versus 8,528
+ 70%
"We have never been in a challenging environment." – – Larry Culp Jr., CEO of General Electric, on October 28th
"You are dumb"
175 against 16
+ 1,000%
"If a call in 2020 goes by without someone saying, 'You are dumb,' the year would not be complete." – – Aman Bhutani, CEO of GoDaddy, on Dec.
"Humbled"
450 calls against 152
+ 200%
"Obviously, Covid has absolutely humiliated the world." – – Ashley McEvoy, Johnson & Johnson's global chairman for medical devices, on November 19
That's it for this briefing. There won't be a newsletter tomorrow. We'll be back in 2021. Happy New Year! We hope that you will feel a little lighter as you move into next year.
– Melina
Many Thanks
Carole Landry helped write this briefing. Theodore Kim and Jahaan Singh took the break from the news. You can reach the team at [email protected]
PS
• We hear "The Daily". Our latest episode features a black cop thinking about what it means to be part of the troop in his hometown of Flint, Me.
• Here is our mini crossword puzzle and a clue: E pluribus ___ (four letters). You can find all of our puzzles here.
• How well do you remember this New Year? The Morning Newsletter has put together an interactive news quiz for those who want to test their knowledge.