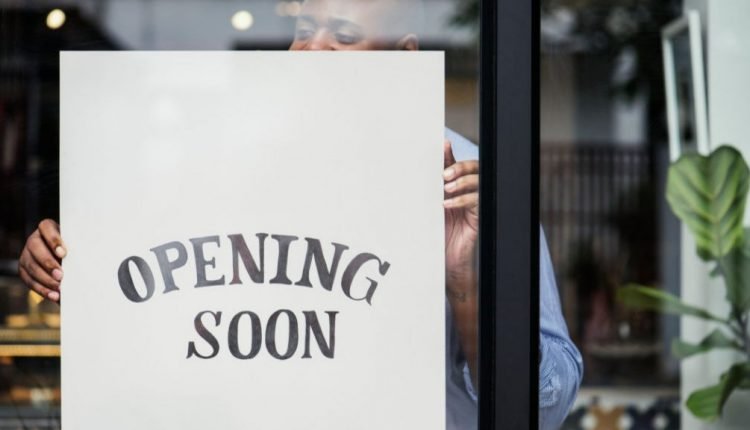 9 Classes Realized From Launching a Startup Throughout the Nice Recession
Brett Cooper, a member of the Entrepreneurs' Organization (EO) in Atlanta, is the founder of BlueFletch, a leading software development agency dedicated to helping retailers migrate to modern mobile technology to improve employee and customer experiences. We asked Brett and his business partner Richard Makerson what they learned from starting a business during the Great Recession of 2008.
You started your business during the Great Recession of 2008. What lessons did you learn?
Starting a business in 2008 was a scary experience. it felt like the floor fell out, then fell out again – and then it got worse. Our two main takeaways are cash and relationships related.
1. Cash is king. When the economy is doing well, companies throw money into new and interesting concepts. When the economy goes bad, money becomes tight. Customers only pay for services they believe will make money and solve problems. We focus on problems that people are willing to pay us money to solve. At the same time, you need to be very knowledgeable about cash flow. Aim for at least six months of daily cash visibility.
2. Relationships are queen. As a B2B company, one of our main goals is to make our stakeholders look like rock stars. Our loyalty goes to those people who invite us to solve their problems. Procurement teams in most large companies don't care about their suppliers and see what you do as a commodity – something they can buy in at a lower price – no matter how well you do it. The best strategy for protecting yourself from commercialization is to make your stakeholders look good enough that they'll go in the bat to keep you close.
What other strategies would you share with today's startups?
3. Niche as much as possible. Being able to clearly articulate your niche will not only make it easier to sell, but also to get it across to you. For the first six years, all of our customers came through referrals.
4. Focus on difficult problems that need to be solved. If it were easy, someone less talented than you would already have done it. Identify issues that create value for your end customer. A seasoned entrepreneur once told us, "If you billed someone a million dollars on a project that saves them $ 5 million, you've given them $ 4 million free."
5. Downturns give companies the green light to innovate. In some industries, changing customer patterns provide opportunities where smaller businesses can help larger businesses move forward quickly. As a small and agile company, this may be your chance to compete with larger established companies that can't move as fast as you can.
6. You're in for the long game. You don't have to swing at the fences every time you get up to hit. Be conservative and build a business model that will be sustainable for the next 25 years.
Did you make any missteps If so, what did you learn?
7. Invest in your sales process. We were lucky enough to know many people early on who trusted us enough to give us a chance. As we grew and the relationships between the individual partners stopped scaling, growth came to a standstill. If we started all over, we would invest more in our sales process sooner.
8. Don't let shiny objects distract you. As humans, we are always interested in new and new things. Early on, our company's 80/20 rule meant that we spent 20 percent of our time researching new technologies and exciting startup projects. However, Google and other highly profitable companies have more money than we do to research such initiatives. As a small business, we've spent too much time on unproven technology that would have been better used for our core, fundamental success factors.
9. Define guiding principles. After a few years in business, Richard and I bought out our other two partners because we didn't have a single idea of ​​where the company had to go. In the early days we poorly defined our guiding principles and visions. Had we defined them, it would have helped us to have problematic conversations later.
As a manager in your area, where do you turn to get inspiration?
Technology has made it easier for everyone to access opportunities to learn, grow and be inspired. Here are three key areas we use:
Listen and learn in the golden age of audio. Growing up, I saved my lawn mowing money to buy books on tapes and listened to them repeatedly on my way to school. We are now living in the golden age of audio in the form of informative podcasts and audio books. There is an incredible amount of value you can gain from free podcasts on almost any topic. Audiobooks are relatively inexpensive and sometimes available for free at local libraries. I listen and learn while walking, riding or traveling. Our leadership team usually refers to a book that we are all listening to at the same time.
Join a network of entrepreneurs. In 2014 I was discouraged from business events where everyone tried to "throw" me on something. Over a beer with another business owner, he suggested attending an EO meeting. I was blown away by the variety of companies and the conversations / learning opportunities. I signed up immediately. I wish we knew about EO Accelerator, a business accelerator program that helps startups grow and scale, when we started our business. If you are a new founder I strongly recommend looking into EO.
Mentoring, formal or informal. Mentoring programs through your school or business organization can be invaluable. Or reach out to smart people who respect you and ask if they would share their experiences and advice. Both Richard and I have informal mentors that we meet to talk about business and life. Attending corporate organizations, boards of directors, or nonprofits is a great way to find like-minded people to have important conversations with.
The opinions expressed by Inc.com columnists here are their own, not those of Inc.com.