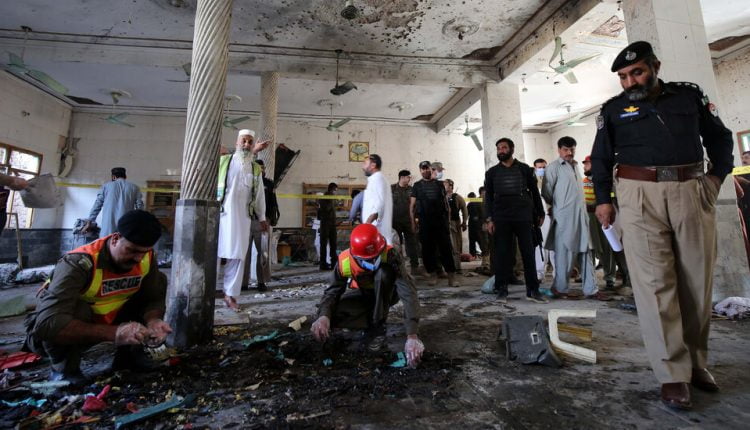 Blast at Pakistani Spiritual College Kills at Least 7
LAHORE, Pakistan – At least seven people were killed and more than 70 injured when a massive explosion broke through an Islamic religious school in northwestern Pakistan on Tuesday.
Classes were being held at the school, the Jamia Zuberia Madrasa, in a crowded suburb outside Peshawar early Tuesday when the explosion rocked the grounds. Officials said an improvised explosive device was most likely used in the explosion.
No group has taken direct responsibility.
Most of the injured were taken to the nearby Lady Reading Hospital. A state of emergency was declared for the other hospitals in the city, preparing for the extermination of wounded victims.
TV footage showed a scene of devastation at the site of the explosion. The religious school was cordoned off as officers combed for forensic evidence.
The explosion broke a long period of relative calm in Peshawar, which for years has been the scene of regular terrorist attacks by the Pakistani Taliban. Militant attacks have subsided since a successful military operation in 2014 in the tribal regions of the province.
The Pakistani Taliban later released a statement on Tuesday denying their participation in the attack, calling the targeting of students a "reprehensible act".
After the explosion, the threat level in Islamabad, Pakistan's capital, was raised to "high alert". Prime Minister Imran Khan said he was "deeply saddened by the terrorist attack".
"My condolences go to the families and prayers of the victims for the speedy recovery of the injured," wrote Mr Khan on Twitter. "I want to assure my nation that we will ensure that the terrorists responsible for this cowardly barbaric attack are brought to justice as soon as possible."