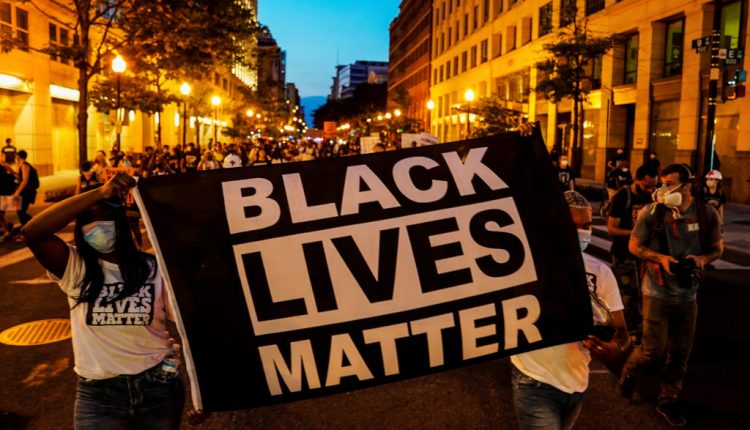 BLM Basis Expands Coronavirus Reduction Fund Whereas Gov't Drags Ft
Black Lives Matter's (BLM) Global Network Foundation is expanding a $ 3 million grant fund it launched earlier this month as the government continues to debate another aid package.
The foundation announced this week that it will be earmarking 3,000 microgrants of $ 1,000 each for those who they believe are in need most. The BLM Foundation is already accepting applications for Survival Fund grants as it develops its philanthropic plans.
The money is either deposited directly into the recipient's bank accounts or they are given prepaid debit cards with the money on them.
"This emerged from a joint conversation with the BLM leadership that blacks will be most financially hurt during the pandemic," BLM co-founder Patrisse Cullors told Associated Press. "I think if you have resources, hoarding them is a disservice to the people who deserve them."
According to NBC News Cullers, early recipients of the BLM Survival Fund included families of a person who was killed by a police officer, families of people who died in prison, single parents, community organizers, and others.
At least 300 people have already been approved for the funds managed by UpTogether, which uses direct investment to disrupt the cycle of poverty.
The microgrants are part of the foundation's focus on economic justice, especially during the coronavirus pandemic. The BLM Foundation announced that it raised more than $ 90 million over the past year. Much of it after the death of George Floyd. The pandemic has impacted every aspect of the lives of black Americans due to decades of institutional racism.
The pandemic has affected the health, employment, entrepreneurship, and even the mental health of black Americans across the country.
Many Americans need another boost from the government as unemployment rates are still high and no one is sure what the end of the pandemic will bring. President Biden's $ 1.9 trillion coronavirus bill is still working its way through government, but is moving faster than previous relief bills, which took months of negotiation to negotiate.