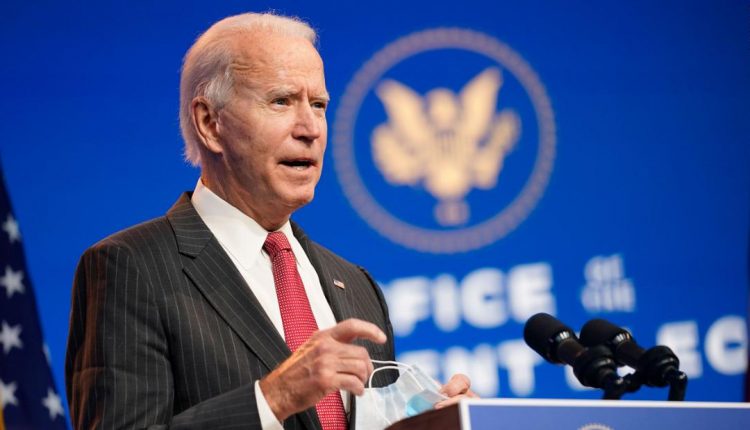 Civil Rights Teams Need Biden To Create Workplace Of Racial Fairness
Civil rights coalition calls on President Joe Biden and his administration to set up a White House office on Racial Justice and Inclusion.
The Racial Equity Anchor Collaborative, described as the most diverse coalition of national organizations for racial justice and civil rights, sent a memo to the Biden administration outlining the measures they would take to see the White House address. This includes the establishment of a Racial Inequality Office to coordinate and promote racial justice.
The cooperation said the request was based on Biden's promise to counter systemic racism and, in Biden's own words, to heal the "soul of our nation".
America's racial inequalities and systemic racism were exposed through the coronavirus and the resurgence of the Black Lives Matter movement last summer. While the pandemic killed a disproportionate number of Black Americans, the deaths of George Floyd and Breonna Taylor sparked a resurgence in the Black Lives Matter movement against police brutality.
The power of minority voters was also seen during the presidential election when Biden received minority support in several swing states, including Georgia, Wisconsin, and Michigan, which led him to victory. All three and several other swing states were won by Trump in the 2016 election.
According to the group, generations of systemic racism have left blacks, Latinos, Asians, Hawaiians, Indians and others behind, and the US government has helped shape those policies.
The Biden Harris administration has kept its promises, including creating the most diverse cabinet in US history and signing decrees on racial inequality and unfair housing.
However, the cooperation believes that much more needs to be done and in their memo calls on the administration to also develop a vision for racial justice and to support federal agencies in assessing willingness to advance the work for racial justice and measurable goals to put.
"We stand in solidarity and support an approach to racial equality that uplifts all people and offers equal opportunities for growth and prosperity in every function of the administration," says the memo. "The Anchors, Funding Project, National Office; Asian and Pacific Islander American Health Forum; Demos; Belief in action; NAACP; National Congress of Indians; The National Urban League, Race Forward and UnidosUS are ready, ready and able to support the Biden / Harris administration in implementing our recommendations. "