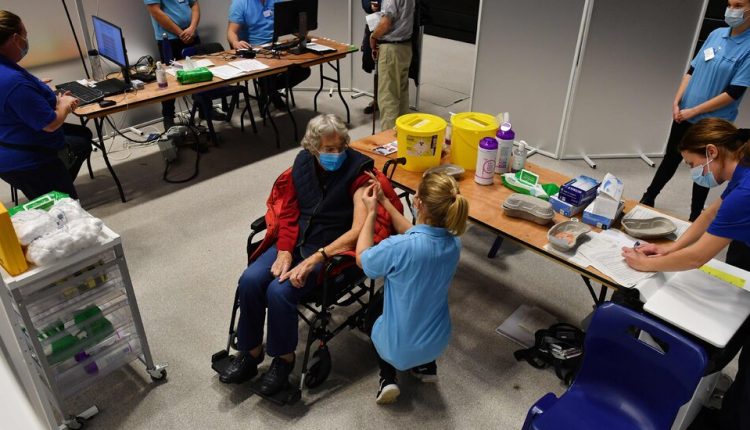 Your Thursday Briefing – The New York Instances
A new discovery can be such a joy. Let us help you find one in our collection of ideas to read, cook, watch, and do while staying safe at home.
And now for the background story about …
The Oscars are more fun
We asked several industry insiders what they would change about the Oscar ceremonies. Their ideas ranged from charming to completely unlikely.
Ricky Gervais, Comedian, writer, and five-time Golden Globes host.
I like to see recognition, and I like when people are rewarded, and when it means something to them, that's nice. But I also want to see a bit of humility and fun. I think they have to mix it up and laugh a little at themselves. "Thank you, what a wonderful occasion, this is dedicated to my grandmother" – everything is fine. It is when someone takes the stage like everyone in the world has asked for their help in transforming humanity. And they take out their glasses and go, "A few things need to be said and I am the person saying them. Thank god i'm here. "
Jordan Horowitz, Producer whose credits include "La La Land".
The experience of being in the room during the Oscars is very different from the experience of seeing them on TV. Part of my heart wants to come back to the fact that it's just a dinner with the nominees and the moderators. [Or] a zoom broadcast. [With the Emmys this year] It was an intimacy to see people for who they really are in their homes and who they were with and how they were with them. That was really exciting.
Peter Mehlman, a former writer and producer of "Seinfeld".
Let's be honest. The caption of every Oscar night is: Wow, look how much better our life is than yours. Hollywood should give up the idea that everyone aspires to be us. These are not glamorous times, and yet we act as if we were guided by Norma Desmond. Maybe this year instead of a black tie they should be casual about the office. And do we really need a red carpet? Can't these people be standing on a sidewalk now?
That's it for this briefing. Until next time.
– Melina
Many Thanks
Carole Landry helped write this briefing. Theodore Kim and Jahaan Singh took the break from the news. You can reach the team at [email protected]
PS
• We hear "The Daily". Our latest installment takes a look at the trend that US coronavirus cases are falling and whether or not they will continue.
• Here is our mini crossword puzzle and a clue: Pandemonium (five letters). You can find all of our puzzles here.
• Cliff Levy, a two-time Pulitzer Prize winner who has headed the Metro desk since 2018, returns to the Times senior masthead as assistant editor-in-chief.