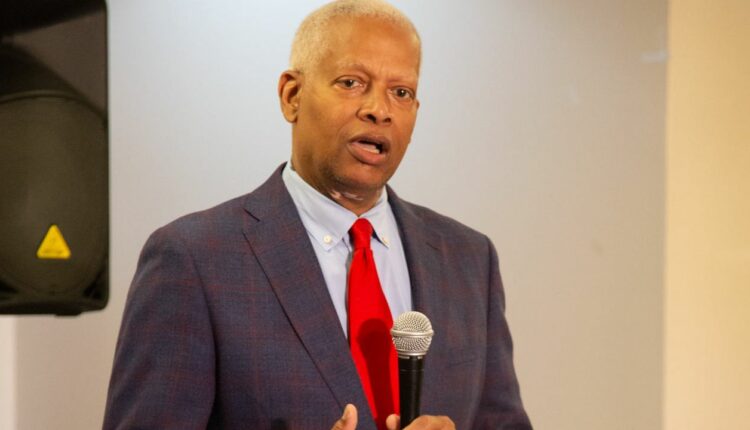 Georgia Congressman Hank Johnson Arrested Whereas Protesting for Voting Rights in D.C.
0
Georgia Congressman Hank Johnson was arrested along with other activists Thursday for attending a voting demonstration near the U.S. Capitol in Washington, DC
The 66-year-old Democratic congressman representing the 4th District of Georgia was arrested while protesting the Senate's inaction on voting rights and filibuster reform. A statement was posted on Johnson's Facebook page.
"Representative. Johnson's press office released the following statement today after the congressman was arrested outside the Hart Senate office building to protest for the right to vote.
"Today, Congressman Hank Johnson (GA-04) was arrested along with a group of black male suffrage activists who protested the Senate's inaction on voting rights and filibuster reform. It was also a response to voter suppression laws and laws across the county, including Georgia, that target students, the elderly, and people of color. On behalf of his dear friend and mentor – the late Congressman John Lewis – Rep. Johnson got into "good trouble" fighting for and protecting the civil and electoral rights of all Americans. "
According to USA Today, Eva Malecki, communications director for Capitol Police, said after the arrest of Johnson and the other activists that the 10 people were arrested for "unlawful demonstrations" outside the Hart building, each causing crowd, disability or inconvenience.
Johnson is the second Democratic lawmaker to be arrested in the past 2 weeks for protesting recent voting changes advocated by Republicans that further restrict suffrage, generally against people of color, the elderly and Students act.
Last week, Ohio Democratic MP Joyce Beatty was arrested along with eight other protesters on July 15 after US Capitol Police officials said the protesters had been warned three times not to cease "illegal demonstration activities," Capitol police wrote in a Twitter statement on the day of the multiple arrests.