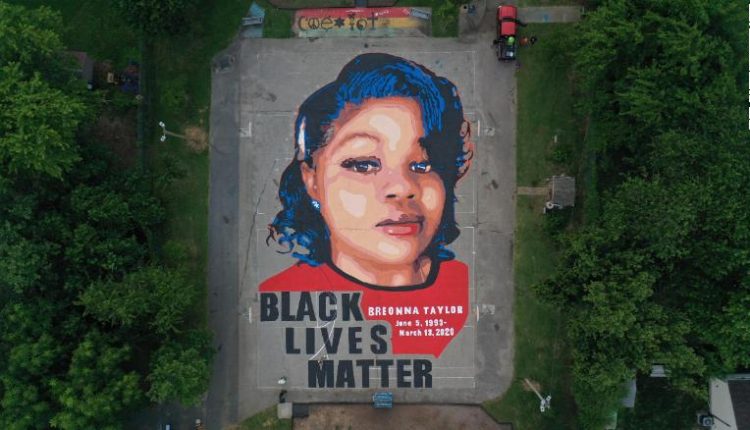 Grand Jury Testimony From Breonna Taylor Case Launched
A court on Friday released more than 20 hours of taped grand jury proceedings in the Breonna Taylor case after a juror spoke about the charges.
The jury, who preferred to remain anonymous, said Kentucky Attorney General Daniel Cameron never asked the grand jury to consider murder charges in the case. Cameron announced last Wednesday that only one of the three officers who fired shots at Taylor's house would be charged.
Before the noon time limit imposed by Jefferson Circuit Judge Ann Bailey Smith, Cameron's office filed an edited version of the tape and blocked personal information such as social security numbers. According to NPR, the editors take just under four minutes to record.
The recordings certainly give an insight into the events of various people who were there on the night of March 13th. The tape will also provide a glimpse into how Cameron came to his decision to charge only ex-officer Brett Hankison with three counts of wanton endangerment for shooting into Taylor's neighbors' homes.
The other two officers, Sgt. Jonathan Mattingly and Det. Myles Cosgrove, who both opened fire that night, were not charged. FBI analysis found Cosgrove fired the shots that killed Taylor, Kentucky Attorney General Daniel Cameron said Wednesday.
Cameron said in a press conference Wednesday that his office believed the two officers' actions "were justified in their use of force" after Taylor's friend Kenneth Walker was the first to fire. Walker told police he shot first because he thought someone had broken into the apartment.
Since Taylor's death in March, the Black Community has made sure that her name is not forgotten. Oprah Winfrey bought 26 billboards calling for justice for Taylor. 2020 US Open Champion Naomi Osaka wore a face mask with Taylor's name before and after the game. And millions of people of all races spent the summer marching and protesting on their behalf.