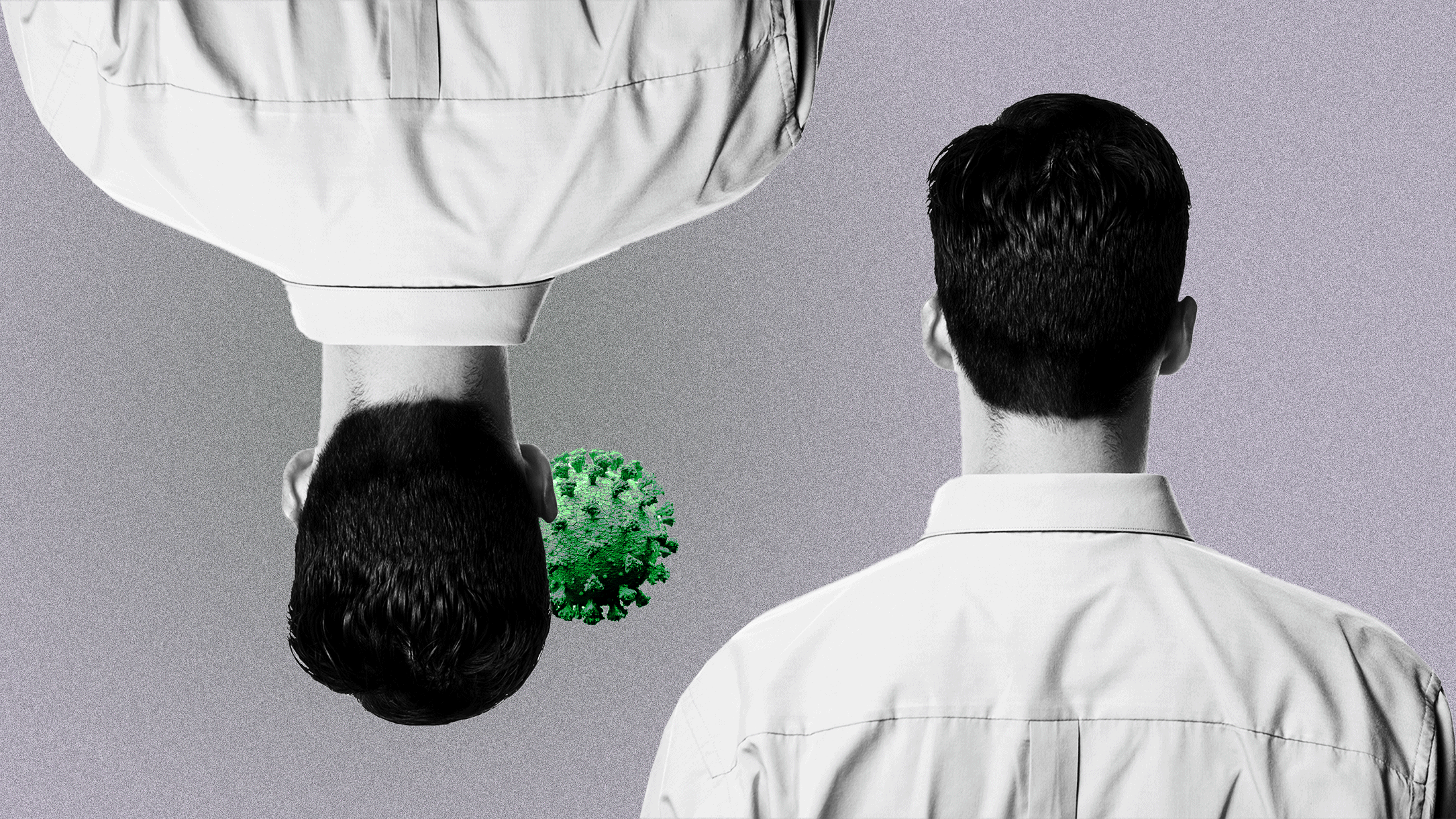 How Getting Covid Twice Made Me a Higher Chief
It has been a year since the Covid-19 pandemic began in the United States. Not the happiest anniversary, but an interesting one nonetheless. The past year was an incredible test of our agility, adaptability and endurance. We had to think on our feet, make drastic changes, find our way around a map that evolves from moment to moment (and, in many cases, teaches our children). We have constantly reinvented our business and ourselves, reinventing our strategies and approaches.
Personally, I have had covid with pneumonia … twice (in March and again in January) and each time I struggled to recover while taking care of my business and my employees. As usual? Not nearly. Here's what I learned:
I can work from home even if the office was a bed.
Against all my control instincts, I sometimes have to delegate and trust more.
Extension is great – when you use it to create something new.
Up until that last point, during my recovery, I used all of my available energy to convert our business into one that was far better equipped to operate independently. I've worked with my team to use our best resources to create a marketing cloud with an emphasis on self-service platforms that appeal to a wider base of potential customers. I stayed with my team and kept everyone on board and got engaged and they in turn stuck to me.
And yet almost every week feels like another step further into the unknown.
Welcome to "The Great Reinvention". The term was coined by Rishad Tobaccowala, a longtime senior strategist at Publicis, a widely spread futurist and author of Restoring The Soul of Business: Staying Human in the Age of Data: "This is the first time in history that the whole world essentially stopped at the same time, "says Tobaccowala. "In contrast to other crises like the Great Depression or September 11th, this is a global, simultaneous political, financial and humanitarian crisis. It corresponds to an asteroid hitting the earth. This will cause us all to rethink." everything, which is why I call it the great reinvention. "
On a very simple level, we had to reinvent how we deal with time and space. The former feels like it's elongated while the latter feels like it's shrunk. Many of us used to work from the office kitchen down the hall – now we work in our actual kitchen. The lines between our careers and personal lives have blurred, and we now manage both of them all day, every day at the same time. If nothing else, we learn to be nimble and organized. What choice do we have?
This can be an exciting time for business owners. As I put it late last summer, this is an opportunity to "build the new". Thanks to home rentals, and for much of the past year with restaurants and shops closed, it felt like the whole world was online. This provided a great opportunity to revamp digital marketing strategies, expand the reach of social media, and find new ways to reach new audiences. Entrepreneurs love challenges, and the Covid-19 pandemic has given us the opportunity to meet and face them.
2020 is finally behind us, but 2021 won't look much different, at least in the first half or three quarters. Whatever you reinvented, stick with it. If it doesn't work, try something else. This is the core truth of reinvention – it's an ongoing process. Just ask academic, author, and entrepreneur Scott Galloway who published Post Corona: From Crisis to Opportunity in November 2020. Galloway believes the survivors, the re-inventors, will emerge even more resilient than they did before the pandemic. The companies with the smartest scale, the best data, and the most digital data will rule the world once Covid-19 is in our collective rear view.
We're going to hear a lot of great reinvention stories in 2021, but my two favorite pre-Covid stories took place in the last century.
The first is near home. My uncle Richard was the vice president of Zayre, a chain of discount stores on the east coast. The brand was founded in the 50s and started to fade away in the 80s. In response, Zayre formed a new subsidiary, The TJX Companies. In 1988 Zayre sold its businesses to Ames Department Stores and the following year the company merged with The TJX Companies. What are the TJX companies? BJ's, Home Goods, Marshalls and TJ Maxx, some of the most successful discount stores in North America! Zayre made a major reinvention that is paying off.
The second is also from the 80s! If you're a Def Leppard fan you probably know this story. In 1983, the British band Sheffield released Pyromania, after a few albums that didn't break the charts, which boosted the pop metal genre and sold 10 million copies. The band toured the world, conquered it (with the help of classic rock radio and MTV) and began work on their next album. About a month later, on New Year's Eve 1984, Rick Allen, the band's 21-year-old drummer, lost his arm in a car accident. Def Leppard circled the cars while Allen worked on an electronic drum kit that he could play with his feet, a great reinvention, and in 1987 the band released Hysteria, which has sold 12 million copies in the US alone – 25 million to date Copies sold.
As another British "rock star", Winston Churchill, once said: "Never flinch, never get tired, never despair." Let's rethink everything. Let's reinvent and do it great.
How do you reinvent? I'm on LinkedIn 24/7 – let me know.
The opinions expressed here by Inc.com columnists are their own, not those of Inc.com.