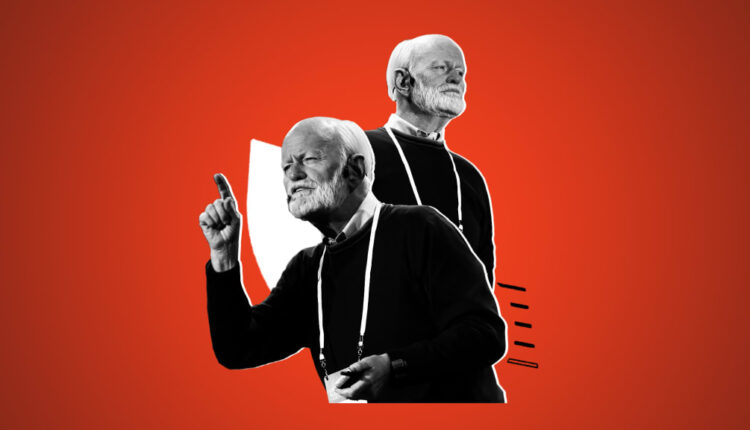 Marshall Goldsmith's 3-Step Course of to Turning into a Higher Chief
The best advice is easy to understand but difficult to implement, according to Marshall Goldsmith, executive coach and author of Triggers, Mojo, and What Got You Here Will't Get You There.
In a virtual keynote address to Inc. 5000 honorees earlier this week, Goldsmith said that while coaching executives at companies like Ford, Pfizer, and the Mayo Clinic, he learned that it is easy to reject the simplest leadership strategies because they are too sound simple. But it's often the simple strategies that make the biggest difference to founders because they're easier to pin down over the long term.
"You're a CEO, you're a very busy person, you don't have a lot of time. If I give you things that consume too much of your time, you won't be doing it anyway," Goldsmith says, adding that this is proven Method is still worthy of instruction today because of its proven success.
This is where Goldsmith shares an easy way to become a more effective leader.
1. Make a habit of asking for input.
Goldsmith argues that executives don't ask one simple enough question: How can I get better? Executives should get into the habit of wondering how they can be a better manager, team player, and salesperson. Often times, your co-workers and co-workers will alert you to things that you don't even have on your radar.
Goldsmith saw something he learned from management consultant Peter Drucker when it came to feedback. "He said, 'The leader of the past will have to do it [explain] To future leaders when they ask why we manage knowledge workers when they know more than we do, "says Goldsmith. In other words, never stop learning from your co-workers and colleagues.
2. Listen to the input – do not discuss it.
Once you ask for input, Goldsmith says that you should combat any urge to speak up and instead listen carefully. Whatever feedback you get, take notes, say thank you, don't judge, or make too many promises. Instead, Goldsmith suggests that you say, "I'll get you and the rest of the people involved and follow up with you."
One important thing for leaders to keep in mind is that leadership is not a popularity contest, so you shouldn't feel obliged to keep everyone happy. "As a leader, you've never promised to do anything people suggest," says Goldsmith. "You promised to ask and listen."
3. Follow up.
Here you keep what you promised. The key to change, according to Goldsmith, is to track and stick with it.
"You don't get better by listening to a speech. You don't get better because you read a book, "he says. "You have to work on it, follow it up and stick with it."
DISCOVER MORE Inc. 5000 COMPANIESrectangle