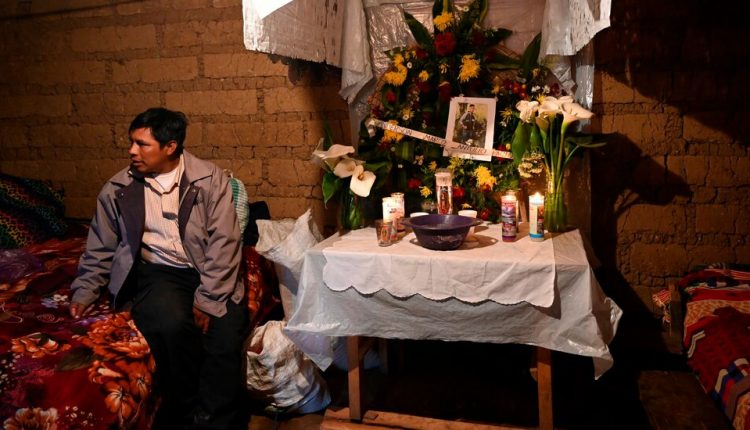 Mexico Arrests Police Officers Over Bloodbath
Mexican officials said only four of the charred bodies had so far been identified: two Mexicans with a history of people smuggling and two migrants from Guatemala. Authorities also said the burned-out truck may have been part of a convoy of vehicles carrying migrants from Guatemala and El Salvador. The whereabouts of the rest of the human cargo is still unknown.
A second charred truck, which was also discovered at the scene, belonged to one of the dead smugglers, according to the authorities. Tamaulipas Attorney General Irving Barrios Mojica said the same vehicle was at the scene of an incident in December when police arrested 66 migrants in neighboring Nuevo León state.
The truck was taken into custody by the National Migration Institute but was returned to its owner just days later, authorities said, suspecting federal agencies may have been involved, Ms. Sánchez said at a new conference Monday.
The mass murders caused a stir in Guatemala. The country's foreign ministry on Tuesday called on Mexican officials to resolve the case and condemn the "atrocities of the Tamaulipas massacre".
Villagers in the southern parish of San Marcos said they believed their relatives were among the victims of the attack. Some told local media they received a phone call from a people smuggler on Saturday, Jan. 23 who said all migrants were dead.
According to Guatemalan President Alejandro Giammattei, his government has received 32 DNA samples from people who fear their relatives are among the dead. Giammattei said two of the Guatemalans killed could have been people smugglers.
"The way the bodies are, it's impossible to see them, they're totally charred," he said.
Maria Abi-Habib contributed to coverage from Mexico City. Nic Wirtz contributed to reporting from Antigua, Guatemala.