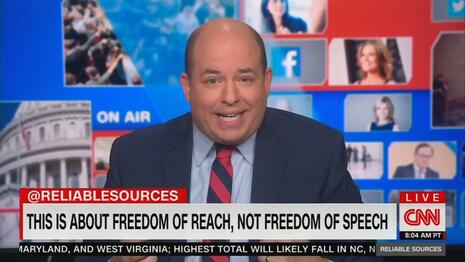 NEW NewsBusters Podcast: The Impeachment of Fox Information with Tim Graham & Curtis Houck
CNN is already overflowing with anticipation of the second impeachment trial against Donald Trump. But CNN also sounds like it is trying to indict Fox News and other conservative media outlets, and openly persuade cable providers to dump Fox or put them on a "sci-fi" level that is not next to "news" – Canals.
In the latest animated edition of the NewsBusters podcast, Editor-in-Chief Tim Graham picked up on Brian Stelter's idea that the Fox Crusade is not about "freedom of speech" but about "freedom of reach." If Conservatives campaigned to take CNN off the base cable, would he see it that way?
Senior Editor Curtis Houck then discusses how the new White House briefings with Jen Psaki are going and how reporters can only complain anonymously about Psaki's team trying to figure out the briefing questions in advance.
Listen below or wherever you enjoy your podcasts.