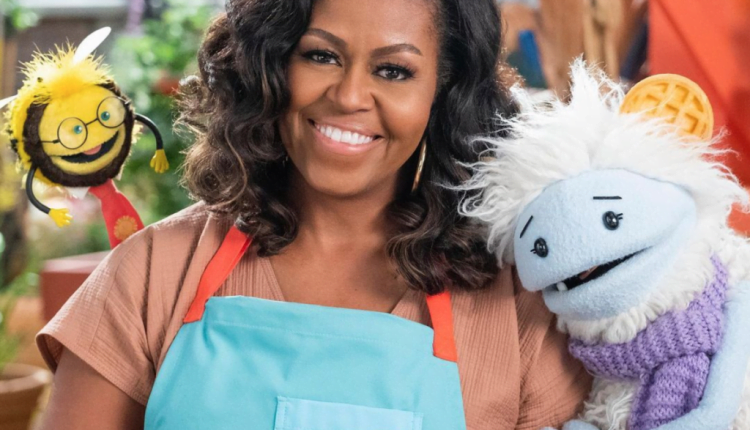 Michelle Obama Publicizes New Cooking Present On Netflix
Michelle Obama gets her own cooking show on Netflix!
The streaming platform and the former first lady announced that they will star and produce their own cooking show for children called "Waffles + Mochi".
CNN reports that the new show, which arrives on March 16, will feature two puppet co-hosts named Waffles and Mochi, while Ms. Obama will play a grocery store owner as the show follows the three on their way to cook.
Previously, BLACK COMPANY reported that Barack and Michelle signed a lucrative contract with the streaming giant to produce their own content through their production company, Higher Ground Productions. The Obamas, through their company, will also work with Partnership for a Healthier America to provide fresh ingredients to families affected by the COVID-19 pandemic.
FIRST LOOK: Waffles + Mochi.
Higher Ground's first original preschool series starring @MichelleObama herself is coming to Netflix on March 16! pic.twitter.com/vKVaZ3vk2l
– Strong black lead (@strongblacklead) February 9, 2021
The former FLOTUS shared the news about her new show on her Instagram page. "I'm so excited to finally be able to tell you all about it. Allow me to introduce two new friends, "she wrote in the headline. "They're called waffles and mochi. And on March 16, we're launching a new kids show on @Netflix called Waffles + Mochi. It's about good food: discover it, cook it and of course eat it. These two will take us on adventures around the world to discover new ingredients and try new recipes. Kids will love it, but I know adults will laugh a lot too – and some tips for the kitchen. "