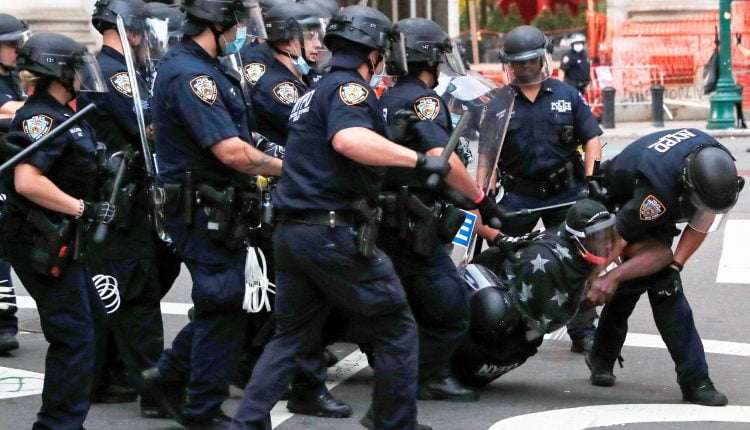 New Proof Exhibits NYPD Deliberate Assault on Bronx Protesters
The Black Lives Matter movement has sparked protests across the country in which thousands of people took to the streets calling for police reform in the face of the numerous deaths of law enforcement officials including Breonna Taylor and Geroge Floyd. As a result, incidents of violent clashes between demonstrators and police officers have increased. A recent report released this week shows that a New York police officer planned an attack and mass arrest of protesters in a neighborhood in the Bronx.
Human Rights Watch released a new report highlighting a June 4th incident. Mott Haven saw a planned attack and mass arrest of peaceful protesters led by a senior uniformed officer, Section Chief Terence Monahan, in response to protests sparked by the death of George Floyd.
The new report and video show scenes from the event as well as testimony from demonstrators who then got into violent clashes with NYPD officials. "Then everything is kind of blurry," said a protester in the report, in which he detailed how police officers break their fingers and pour pepper spray over them. "Then they pulled me to the floor and beat me with batons," he said. "At some point when I was handcuffed, I had a knee on my neck."
Police arrested 263 people, organizing that the protest had been peaceful until the police showed up and violently retaliated. "The New York Police Department prevented people from leaving before the curfew and used the curfew as an excuse to beat abuse and arrest people who protested peacefully," said Ida Sawyer, co-author of the report and crisis and conflict director at Human Rights Watch. "It was a planned operation with no justification that could cost New York taxpayers millions of dollars."
"Rather than cracking down on peaceful protesters and suppressing their calls for change, policymakers in New York City and across the country should listen to their calls," added Sawyer. "Local governments should finally do everything they can to end the structural racism and systemic police abuse that people in Mott Haven and similar communities have long seen."