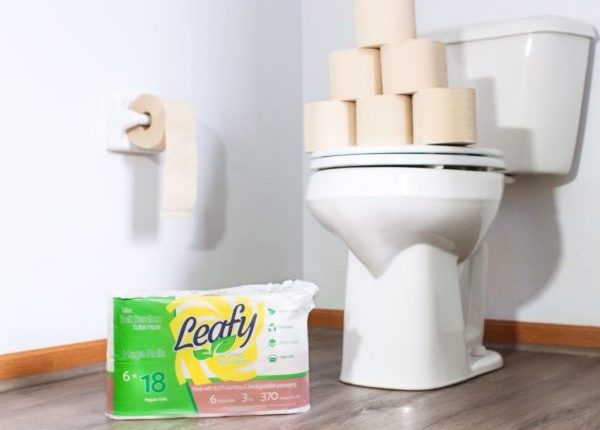 Pandemic Leads 5 Black Males to Launch Leafy Rest room Paper Firm
While it looked like everyone was rushing to stock up on toilet paper at the start of the pandemic, a group of black men saw this as an opportunity to start a startup that will launch a new line of toilet paper.
Five black Ohio men who call themselves "Mogul Minds" started a toilet paper brand called "Leafy". Under the company motto "Go Green, Stay Clean", Leafy is an environmentally friendly brand that focuses on improving the environment through the benefits of bamboo.
According to the company's website, the founders say: "We want to educate and encourage consumers to be more socially aware by using biodegradable paper products. We work with organizations that focus on environmental solutions and with organizations that empower underserved communities to build sustainability. "
The brand is not only good for the environment, but is also intended to benefit local communities.
"We wanted to introduce a product that would have a direct impact on the community," co-founder D'Andre Martin told WBNS. "The proceeds from our toilet paper company go to minorities," added co-founder Charles Peaks.
While the group only started the business a few months ago, Leafy is already thriving. The brand is available in local Ohio grocery stores, the Hyatt, and the company's website.
"We're feeling great about it," Marvin Green, another founder, told WSYX. "It's exciting, we look forward to seeing it grow."
Leafy is now joining a short statewide list of black paper product brands and is the first in the state of Ohio. In fact, the state of Ohio reports that 2020 was a record year for new businesses in the state, with around 160,000 new businesses being launched.
While the founders say they enjoy the success so far, it's about more than making money.
"We don't even really think about money. It's about growing our communities, helping people, educating them, and making them aware of what they're using, "the group told WSYX.