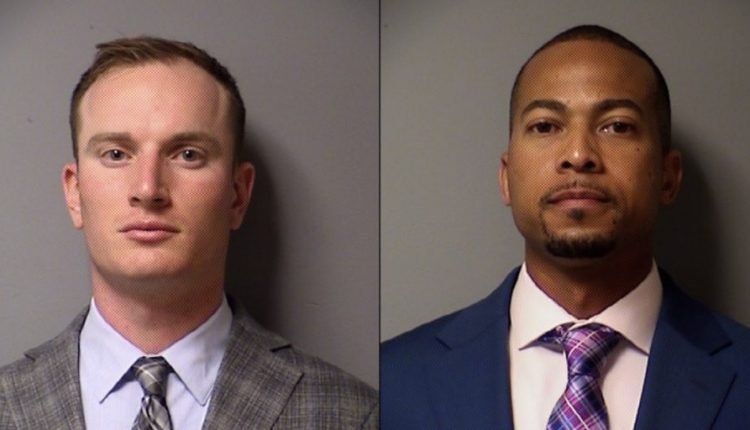 'Reside PD' Sheriffs Indicted For Second-Diploma Manslaughter, Allegedly Killed A Man On Reside TV
Two former Texas Sheriff MPs from the A&E Network Live PD show were charged with second degree manslaughter on the death of Javier Ambler.
On an episode of the hit Williamson County reality TV show in March 2019, James Johnson and Zachary Camden allegedly abused their authority and killed Ambler, a 40-year-old they chased for not lowering his headlights.
Related Stories: FIRED POLICE OFFICER, THE TWO REPORTERS SHOT WHO ARE NOMINATED FOR AN AWARD
Ambler was in a chase with the sheriffs for 22 minutes before his SUV was pulled over. The Afro-Latino man has had difficulty breathing in the past.
According to the Daily Beast, the former sheriffs used electric batons on Ambler four times until he could no longer breathe. The victim had heart failure – his last words were "Save me!"
The Afro-Latino male has had respiratory complications in the past, as reported by KEYE, a CBS partner based in Austin, Texas. Ambler reportedly went to the hospital during the chase, according to his former partner.
"With these charges, we have taken another crucial step towards justice for the Ambler family and our community," Travis District Attorney José Garza said in a statement. "While we can never eliminate the pain of the Ambler family, the grand jury sent a clear message that no one is above the law."
If convicted, Johnson and Camden could face 20 years in prison.
KVUE, an ABC-affiliated television station licensed in Austin, Texas, reported that a grand panel of judges hid former Williamson County Sheriff Robert Chody and former Williamson County General Counsel Jason Nassour for tampering with physical evidence in the investigation of Ampler's death.
In addition, Live PD is suing the Williamson County Shierffs division and the Austin Police Department for incorrectly confiscating their footage for an hour, including the moment that led to Ambler's death.